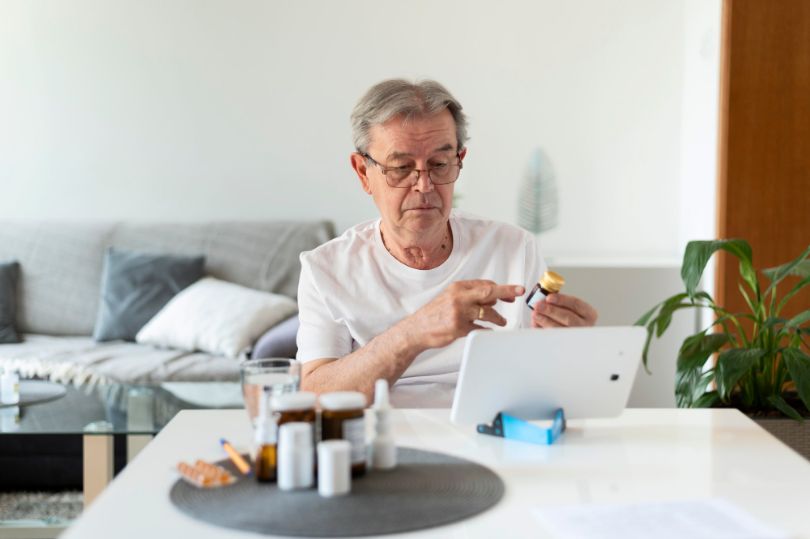 How third-party sites find verified online pharmacies (in Canada)?
Every year many Americans buy prescription and over-the-counter drugs from outside the United States because the cost of prescriptions from international online pharmacies is much cheaper than a local pharmacy. Pharmacychecker.com is an independent third-party, trustworthy resource that lists verified online pharmacies and compares rates of different prescriptions.  The website lists the lowest prices for prescription drugs offered from legitimate online pharmacies with savings of up to 95%. The company ensures that online pharmacies are legitimate through certain criteria:
Common qualification programs to establish a verified online pharmacy
To protect consumers, third-party online pharmacy verification sites offer a certification program where qualifying pharmacies will be able to become accredited. Under these qualifications, online pharmacies must abide by practices and standards that include but are not exclusive to the following:
Licensed pharmacist
The online pharmacy must verify the medication's source to be sure that a licensed pharmacist has dispensed it. Only a pharmacist with an active license may dispense the prescription drug and all prescriptions must be directly confirmed, dispensed, and shipped by a licensed pharmacy that is also accredited in a verification Program.
Valid prescription
All online pharmacy websites need to display their requirement for a valid prescription.
Controlled substances
The online pharmacy may not sell any controlled substances into the United States, as defined by the DEA unless they are established in the United States and comply with the Ryan Haight Act.
Safe & Secure
To ensure the protection of the customer's sensitive health and financial information, the pharmacy's website must use Secure-Socket Layer or equivalent technology.
Partners
The online pharmacy's website must display a warning to the customer about the source of their drugs if it's not from the US. It can also show them an alphabetical list of all countries that the drug content could be from.
Contact information
Consumers must have access to the pharmacy's contact information, including telephone number and mailing address.
Pharmacist
The online pharmacy's website should display prominently that there is a pharmacist available for consultation with the patients who have placed orders and are interested in their medication.
Advertising
When advertising on the pharmacy's website, ads for generic drugs may not refer to generic drugs as "exactly the same as" or "identical to" their brand-name counterparts.
Due to these many precautionary measures performed by Pharmacy Checker, their seal is a good indicator of a reliable pharmacy. Look for online pharmacies with Pharmacy Checker verification to ease your mind about prescription medication.
Unverified online pharmacy warning signs
Buying medicines from an unverified online pharmacy can lead to serious health risks. One of the most important factors to look for when searching for a verified online pharmacy is the pharmacy license. It is also important to check if the website has a privacy policy and if they are registered with a regulatory body. In order to be sure that you are not buying from an illegal online pharmacy, you should look for the following warning signs:
The website does not list their physical address or phone number
The price of drugs on the site seems too good to be true
The website does not list a phone number or physical address
Also Read
Dangerous Drugs on the Market
10 Holiday Health Tips to Stay Healthy and Slim
Is it safe to buy your pet's meds online?
How to find a safe online pharmacy?