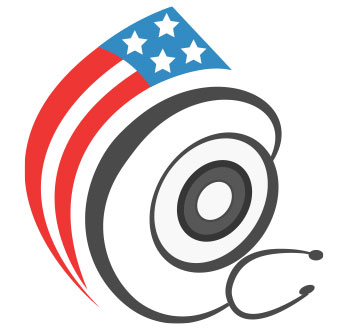 Synvisc
Synvisc injections are one way to prevent the pain caused by osteoarthritis in your knees. Synvisc is a viscosupplement (lubricant) that can be injected into your knee to act as a cushion that reduces the shock and friction created whenever your knee moves. Synvisc is a viscous liquid made from the hylan polymers produced in rooster combs and is very similar to the hyaluronan, a naturally occurring cushioning fluid found in your knees.
Synvisc was approved by the FDA in August 1997.
Osteoarthritis is a type of arthritis that occurs when the cartilage between your joints breaks down. Quite simply put, cartilage acts as the cushion between your joints. As the cartilage breaks down, your joints start rubbing together causing inflammation and pain. The most common areas affected by osteoarthritis are your hands, feet, spine, and large weight-bearing joints, like your knees or hips. Unfortunately, there is no cure for osteoarthritis, but with treatment you can prevent the pain and suffering.
Directions for using Synvisc
Synvisc should be injected by a trained professional at a clinic or hospital. All orders of Synvisc come with an information pamphlet. Please read the pamphlet and ask any questions prior to any Synvisc injections.
General guidelines for Synvisc
Store Synvisc below 86 degrees F (30 degrees C)
Store Synvisc in the original packaging
Store Synvisc away from light
Do not freeze Synvisc
Take Synvisc on time (If you miss an appointment, notify your doctor as soon as possible)
Synvisc side effects
For most patients there are no side effects associated with Synvisc injections. In certain cases, the following side effects may occur:
Temporary pain.
Swelling around the knee.
Fluid accumulation in the injected knee.
Additional warnings
Patients who are allergic to feathers, eggs, or poultry should not inject Synvisc.
Pregnant females should discuss Synvisc with a physician. It is unknown if this medicine is excreted in breast milk.
How is Synvisc administered?
Synvisc should only be injected by a trained professional (for example, a nurse or a doctor).
Synvisc is injected directly into your knee joint three times, seven days apart.
For the best results, physicians will remove any diseased fluid from your knee before injecting Synvisc. Most patients report pain-free knee movement within 8-12 weeks after starting treatment. In some cases, it may take as long as 14-16 weeks before the pain disappears.
What are the Benefits of Synvisc?
Completing a complete Synvisc treatment offers the following benefits:
Successful treatment potentially reduces or stops pain in your osteoarthritic knee for up to six months of pain relief.
Increased movement and a higher and more comfortable level of activity.
Synvisc normally does not interfere with any other medications (including pain relievers or anti-inflammatory drugs).
Synvisc requires only three injections (most other viscosupplementations require five injections).
Is a Prescription needed?
No, a prescription is not needed to order Synvisc from Canada.