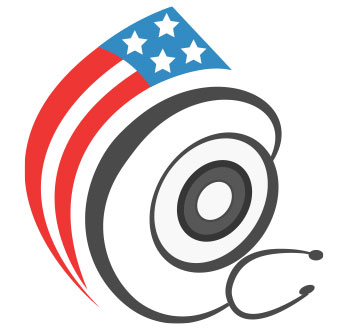 What is Hyalgan used for?
Hyalgan is used for the treatment of pain in osteoarthritis of the knee. It is best for those patients who have failed to respond adequately to other therapy, such as non-pharmacological therapy and simple painkillers like acetaminophen.
This medicine contains a natural substance called hyaluronate which is normally found in the fluid that helps lubricate and cushion your knee joints. Most patients are administered 5 injections at weekly intervals, providing long-lasting pain relief for up to 6 months. The injections will need to be performed in your doctor's office.
Get a free price quote for Hyalgan from DoctorSolve, a Canadian online pharmacy offering quality prescriptions for low prices.
What is osteoarthritis?
Over time, cartilage deteriorates, and its smooth surface roughens. Eventually, if the cartilage wears down completely, you may be left with bone rubbing on bone — causing the ends of your bones to become damaged and your joints to become painful, leading to osteoarthritis.
Osteoarthritis, sometimes called degenerative joint disease or osteoarthrosis, may affect any joint in your body, including those in your fingers, hips, knees, lower back and feet.
What does my doctor need to know before prescribing Hyalgan?
Before using Hyalgan, tell your doctor if you are pregnant, planning to become pregnant, or are breastfeeding. Tell your doctor about any allergies (environmental or drug-related), especially if you are allergic to this medication.
He or she will also need to know if you are taking any other prescription or nonprescription medicines; if you have any medical conditions like heart disease, lung disease, kidney disease, or liver functions.
Who should not use Hyalgan?
Hyalgan should not be used if you have a skin disease or infection around the injection site and have hypersensitivity to hyaluronate sodium.
Patients who are receiving immunosuppressive therapy and patients taking aspirin or NSAIDs may be at increased risk for bruising and bleeding.
What to avoid while using Hyalgan.
Avoid any strenuous activities or prolonged weight-bearing activities, such as jogging, heavy lifting, tennis, or standing on your feet for a long time within 48 hours of getting the injection.
Do not expose the treated area to excessive sun, UV lamps, and extremely cold weather; it may cause swelling and redness.
Hyalgan side effects
Severe side effects that require immediate medical attention include:
Severe allergic reaction (hives, shortness of breath, palpitation, tightness in chest), redness, burning, itching.
Common side effects that require medical attention only if they persist or worsen include:
Injection-site pain, swelling, heat and/or redness, rash, itching, or bruising around the joint.
This information is advisory only. It does not contain all information about this drug. If you have any questions about Hyalgan, ask your doctor, pharmacist, or health care provider.
DoctorSolve Healthcare Solutions Inc., a Canadian Internet-based pharmacy intermediary (license #BC X23), offers low cost, long-term prescription drugs. A professionally registered pharmacist fills all Canadian prescriptions. A certified member of the Canadian International Pharmacy Association, DoctorSolve is ranked as one of the best online Canadian pharmacies .
For more information on how to order Canada drugs safely and securely call 1-866-732-0305 or visit https://www.doctorsolve.com/ – a trusted and reliable Canadian online pharmacy since 1999.