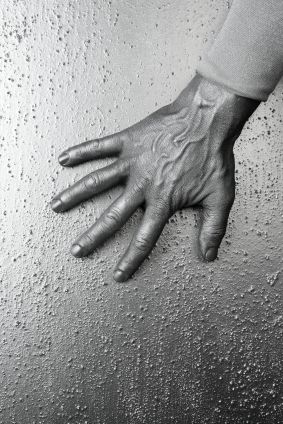 Alien Hand Syndrome
Anarchic Hand, also known as Alien Hand Syndrome or Dr. Strangelove Syndrome, is when a person's hand doesn't obey its owner. One hand takes a mind of its own. The person has total feeling in his hand, but is unable to control its movements and doesn't believe the disobedient hand is a part of their body. The symptoms only occur in a patient's hands, hence the name "Alien Hand syndrome". Also with AHS, (Alien Hand syndrome) one sometimes performs complex movements and actions, such as trying to undo buttons. In one case a women couldn't prevent herself from touching her eyes and mouth.
Alien Hand Syndrome can be caused by serious injuries such as brain tumor, aneurysm, or a stroke. It may also be caused by severe injuries to the frontal lobe or other areas of the brain. Lastly it may be caused as a side effect of some brain surgeries.
For right handed people (left brained) an injury to the nerves connecting the right and left half of the brain can cause AHS and give complex and purposeful movements in the left hand. An injury to the frontal lobe can make the right hand grasps and does other somewhat purposeful movements. When AHS causes only pointless movements such as flailing it is most likely caused by an injury to the cerebral cortex.
When patients are experiencing an episode of anarchic hand, they sometimes talk to the limb, restrain it, punish it, or refer to it as a 3rd person. Sometimes the patient doesn't notice what their hand is doing until someone else brings it to their attention. Alien Hand Syndrome, although interesting, is very embarrassing to the patient. There is no simple solution to Alien Hand syndrome, but symptoms may be relieved by the rouge hand an object to hold, and keep it occupied.
DoctorSolve Healthcare Solutions Inc., a Canadian Internet-based pharmacy intermediary (license #BC X23), offers low cost, long-term prescription drugs. A professionally registered pharmacist fills all Canadian prescriptions. A certified member of the Canadian International Pharmacy Association, DoctorSolve is ranked as one of the best online Canadian pharmacies .
For more information on how to order Canada drugs safely and securely call 1-866-732-0305 or visit https://www.doctorsolve.com/ – a trusted and reliable Canadian online pharmacy since 1999.