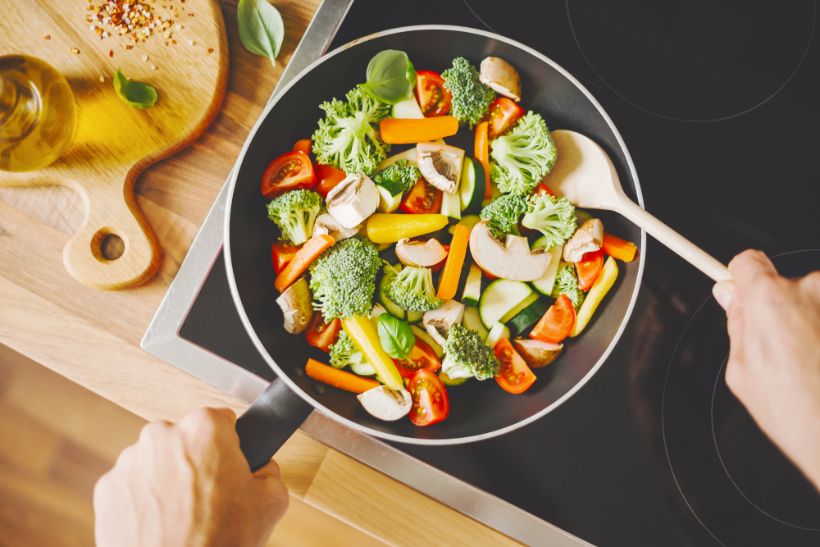 Key Pros And Cons Of Vegetarianism
Being a vegetarian takes plenty of sacrifices but may reap great benefits. It is thought that a vegetarian's diet lacked many essential nutrients only acquirable with eating meat. Comparing the pros and cons of vegetarianism diet may change people's minds about vegetarianism. Below are some of the upsides and downsides of being vegetarian that you should know about. 
Pros of Being a Vegetarian:
Vegetarians have a cheaper diet than omnivores.
Meat raises cholesterol levels and increases the risk of arthritis and gout.
Vegetables contain protein.
Soy products provide isoflavins, which limit bone loss, restrain tumor growth, and lower cholesterol (healthier than meat)
A successful diet of a vegetarian lessens one's risk of various diseases including cardiovascular disease, cancer, diabetes, and obesity.
Vegetarians can live up to ten years longer than "meatetarians".
Green leafy vegetables are a terrific source of calcium.
Cons of Being Vegetarian:
Having a diet including meat gives you rich quality proteins and essential amino acids which can only be obtained by eating red meats.
Red meat also contains iron in great amounts.
Phosphorous is also more easily acquired through meat than through vegetables.
Vitamin B12 can only be obtained through meats only. Although vitamin B12 can be found in seaweed and fermented soy products, it is thought that vitamin B12 does not have the same benefits when eaten in plant form. B12 is needed in forming red blood cells and helps in keeping the nervous system healthy.
Vitamin B2 may also be lacking in a vegans diet. This vitamin is essential in changing protein, fats, and carbohydrates into energy.
A vegetarian's diet may lack Vitamin D as well.
After knowing these vegetarian diet advantages and disadvantages, you can conclude that being either a vegetarian or an omnivore has different outcomes. 
Also Read
If everyone in the United States became Vegetarian for one day…
Does Meat Make You Gain Weight?
A Guide to Buying Affordable Drugs Safely from an International Online Pharmacy
The Best High Blood Pressure Fruits And Vegetables Diet
DoctorSolve Healthcare Solutions Inc., a Canadian Internet-based pharmacy intermediary (license #BC X23), offers low-cost, long-term prescription drugs. A professionally registered pharmacist fills all Canadian prescriptions. A certified member of the Canadian International Pharmacy Association, DoctorSolve is ranked as one of the best online Canadian pharmacies.
For more information on how to order Canada drugs safely and securely call 1-866-732-0305 or visit https://www.doctorsolve.com/ – a trusted and reliable Canadian online pharmacy since 1999.