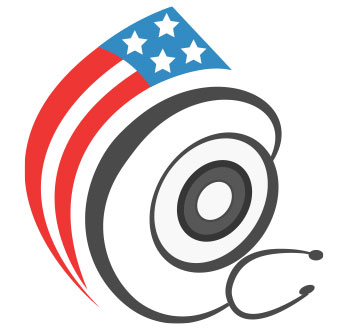 Lotensin
What is Lotensin and how does it work?
Lotensin is used to treat high blood pressure, either alone or in combination with other medications. Belonging to the class of medications known as angiotensin-converting enzyme (ACE) inhibitors, Lotensin works by decreasing certain chemicals that tighten blood vessels, therefore allowing blood to flow more smoothly.
What steps should you take before using Lotensin?
Tell your doctor and pharmacist if you are allergic to benazepril (Lotensin), captopril (Capoten), enalapril (Vasotec), fosinopril (Monopril), lisinopril (Prinivil, Zestril), moexipril (Univasc), perindopril (Aceon), quinapril (Accupril), ramipril (Altace), trandolapril (Mavik), or any other medications.
Tell your doctor and pharmacist what prescription and nonprescription medications, vitamins, nutritional supplements, and herbal products you are taking.
Be sure to mention any of the following: diuretics ('water pills'), lithium (Eskalith, Lithobid), and potassium supplements. Your doctor may need to change the doses of your medications or monitor you carefully for side effects.
Tell your doctor if you have recently had severe diarrhea or vomiting and if you have or have ever had heart failure, kidney disease, lupus, scleroderma, or diabetes.
Tell your doctor if you plan to become pregnant or are breast-feeding.
if you are having surgery, including dental surgery, tell the doctor or dentist that you are taking Lotensin.
You should know that diarrhea, vomiting, not drinking enough fluids, and sweating a lot can cause a drop in blood pressure, which may cause lightheadedness and fainting.
What should you do if a dose is missed?
As soon as you remember take the missed dose. However, if it is almost time for your next dose, skip the missed one and continue your regular dosing schedule. Do not take a double dose to make up for a missed one.
Does Lotensin have any side effects?
Side effects may include:
cough
headache
dizziness
drowsiness
Some side effects can be serious. The following symptoms are uncommon, but if you experience any of them, call your doctor immediately:
Swelling of the face, throat, tongue, lips, eyes, hands, feet, ankles, or lower legs
Hoarseness
Difficulty breathing or swallowing
Lightheadedness
Fainting
Rash
Yellowing of the skin or eyes
Fever, sore throat, chills, and other signs of infection
Always contact your doctor if side effects persist or worsen while taking Lotensin.
DoctorSolve Healthcare Solutions Inc., a Canadian Internet-based pharmacy intermediary (license #BC Q37),offers lower cost, long-term prescription drugs. A professionally registered pharmacist fills all prescriptions. A certified member of the Canadian International Pharmacy Association, DoctorSolve is ranked as one of the best online pharmacies . DoctorSolve has filled more than 200,000 U.S. prescriptions.
For more information, call 1-866-732-0305 or visit https://www.doctorsolve.com/