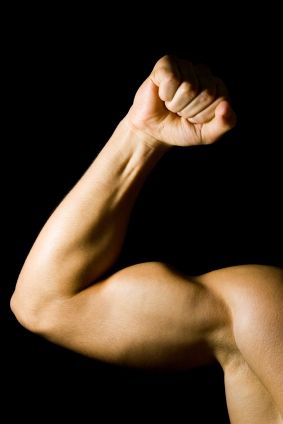 Benefits of Protein Powders
Well if you've decided to really get serious about exercising and want to put on some muscle then you've probably thought about protein powders. Not because you know how they work, but because you always see them being sold at your gym and most guys with huge muscles taking them. Ever wondered how they work? Yes. Great.
In protein powders there is, obviously protein. Duh! Well as it turns out protein is very good for your muscles. In fact, protein helps build and repair muscles and bones, repairs body cells, provides energy, and controls a lot of the important processes within the body that have to do with metabolism.
Obviously, many people that work out and take protein powder use it for the building muscle part of the product however many people don't realize that these people use it for the recovery too. Most athletes take the powder in protein shakes before and after a workout to ensure muscle development and muscle recovery. This can help the athlete work out longer and not feel as sore in the morning.
However, everyone should be aware that taking protein powder without working out can lead to some problems. Some people have had kidney and liver problems because they take a lot of the powder, but don't actually work out and don't drink enough water. This causes toxins to be released into your body which is obviously not good. Also, some people experience weight gain. Remember to work out at least 3 times a week if you're taking protein powders on a regular basis.
DoctorSolve Healthcare Solutions Inc., a Canadian Internet-based pharmacy intermediary (license #BC X23), offers low cost, long-term prescription drugs. A professionally registered pharmacist fills all Canadian prescriptions. A certified member of the Canadian International Pharmacy Association, DoctorSolve is ranked as one of the best online Canadian pharmacies .
For more information on how to order Canada drugs safely and securely call 1-866-732-0305 or visit https://www.doctorsolve.com/ – a trusted and reliable Canadian online pharmacy since 1999.