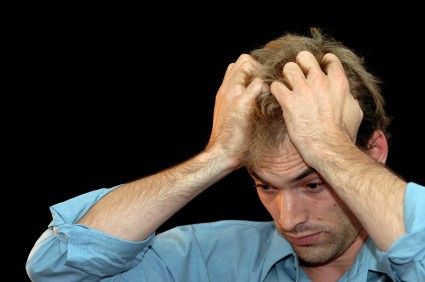 Stress Relievers
Stress is a silent killer. It eats away at you and makes you feel like your life is full of unfix-able, pressing problems. 99 percent of all illnesses are related to stress. Stress is also related to high blood pressure, hair loss, depression, memory loss, heart attack, stroke, weight gain, heart disease, cancer, and many other conditions. When you become stressed, your body reacts in different ways. Your nervous system releases hormones which increase your heart rate, raise your blood pressure and increase the sugar levels in your bloodstream. Stress can cause you to eat more or less food than you usually eat; this may result in heartburn, acid reflux, nausea, stomachache, or diarrhea. In men, high levels of stress can impair sperm production and cause impotence. In women, stress can decrease sexual desire or cause irregular menstrual cycles.
To reduce stress levels, try these tips!
Stop procrastinating!
Most often procrastination is the epicenter of the cause for stress. How many times have you realized the day of a big project, meeting, test (or other activity requiring preparation) that you are completely unprepared and spend minutes leading up to the activity cramming and freaking out? Breaking procrastination is extremely difficult but can be done. Set an alarm each night and put aside 20 minutes (or any amount of time) to work on a task instead of having to complete it in one go. Do not look at your task as one huge assignment, rather break it into small portions to be easier dealt with.
Music therapy
Listening to soft music can be therapeutic and help relieve stress. Listening to "black music" can increase your stress levels rather than help them. Black music includes metal, rap, hard rock, etc. Blues, jazz, pop, country, and classical music are more positive choices of music to relax to.
Write a to-do list
Writing a to-do list will help you to see that you do not actually have as much on your plate as it seems. It may also help that you can plan and organize when you have free time and how you can arrange every task into your schedule. Seeing things in writing generally helps organize the mumbo-jumbo in your head into understandable terms.
DoctorSolve Healthcare Solutions Inc., a Canadian Internet-based pharmacy intermediary (license #BC X23), offers low cost, long-term prescription drugs. A professionally registered pharmacist fills all Canadian prescriptions. A certified member of the Canadian International Pharmacy Association, DoctorSolve is ranked as one of the best online Canadian pharmacies .
For more information on how to order Canada drugs safely and securely call 1-866-732-0305 or visit https://www.doctorsolve.com/ – a trusted and reliable Canadian online pharmacy since 1999.