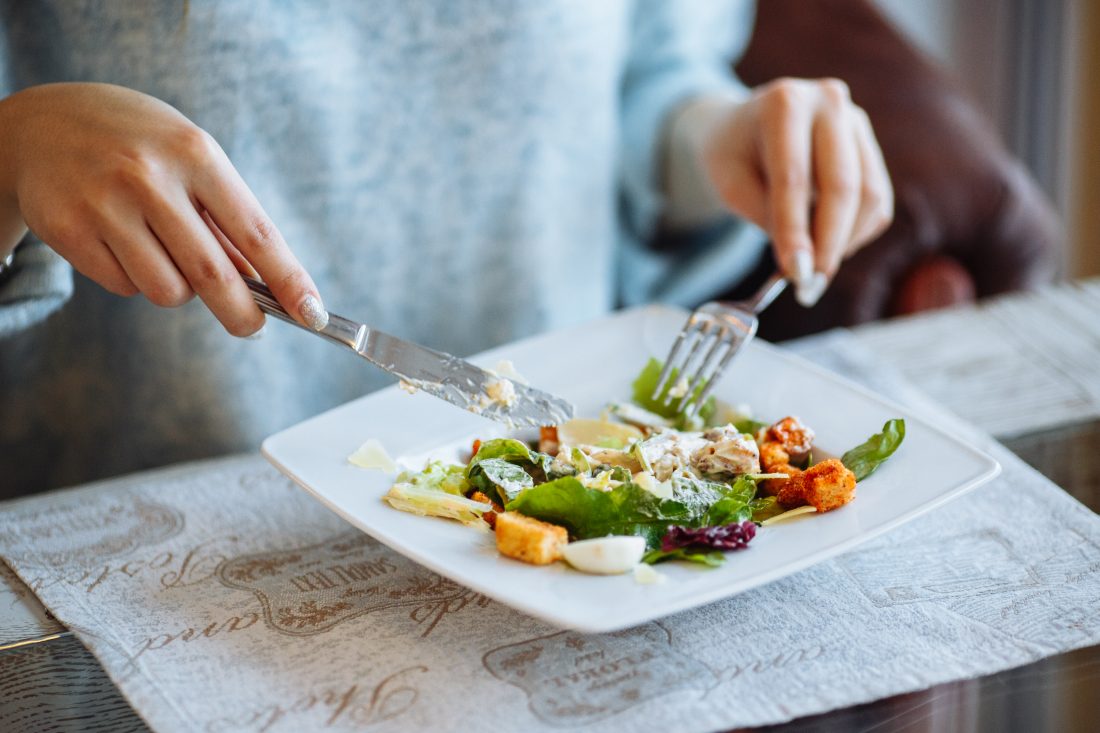 4 Easy Healthy Eating Tips
Want to feel younger than a freshly hatched chick this spring? Well, the simple solution we've all been searching for could just be resting on our plates. Read on to discover easy healthy eating tips.  
Quick food guide to eating well for long life… 

Aging, in a nutshell, means "rust"- too much sticky stuff accumulates in the body, and the body's garbage disposal system weakens so it can't get rid of the sticky stuff.

This quote from popular healthy eating promoters and authors, Dr. William Sears and Martha Sears, adequately sums up the aging process.  
But how does this quote make you feel? For many of us, making the connection between what we eat and how our body ages aren't enjoyable; which is why we've gathered some easy and simple healthy eating guidelines to help you dust out your aging rust. 
1. Get back to the basics:
Attempt to make a transition from modern fast food, packaged, and processed eating habits to the traditional, raw, and pure foods our body craves and enjoys.  
An easy healthy eating tip is to shop around the border of your supermarket, as this is where all of the wholes, natural foods are. Think in terms of fruit, vegetables, nuts, grains, seeds, and lean meats.  
If you have to make it yourself – fantastic! If it comes out of a tub, jug, packet, jar, container, or box – avoid it where possible.  
Related Post – Make an antioxidant-rich diet a part of your life.
2. Be superfood savvy:
Just like you can put an enhancer in your tank to make your fuel last longer and your engine run better, research suggests that superfoods can help you to live a long and healthy life.  
Some great superfoods to try to include salmon, blueberries, beans and lentils, acai, sweet potatoes, olive oil, goji berries, spinach, broccoli, flaxseed meal, kale, avocados, nuts, oatmeal, pomegranate juice, yogurt, garlic, red onions, tofu, tomatoes, and barley.  
3. Munch on some omega-3:
According to the Harvard School of Public Health, individuals that eat around one to two three-ounce servings of fatty fish per week can decrease their threat of heart disease-related death by 36 percent.  
Plenty of other studies also advocate the consumption of omega-3 to reduce the risk of cancer, fight inflammation, lower cholesterol, and keep aging brains fighting fit. You can find omega-3 in seafood such as salmon, mackerel, and herring, as well as leafy greens, flaxseed, and walnuts. 
Related Post – The Best High Blood Pressure Fruits And Vegetables Diet
4. Include Antioxidants to your diet:
Want to actually slow down the aging process? Then you'll want to invest in some antioxidants. Many experts say that antioxidants such as brightly colored fruit and vegetables protect cells from dangerous free radicals. They also eliminate toxins in the body and promote a healthy, young-looking body.  
Dine wisely. Nutritionists and other experts illustrate that it's not just what you eat, it's how you eat that is important too. If you want to boost your nutrition this spring, why not try out some of these handy tips? 
 Understand the difference between hunger, boredom, and thirst. Know when your body needs food and when it needs water or a change of scenery.

 

Eat slowly and try chewing a mouthful until it's almost completely dissipated in your mouth. Do not swallow large chunks.

 

Always make sure you sit down and eat. Don't read or watch TV while you're eating.

 

Eat until you're satisfied, not until your buttons are bursting. 

Reduce your portion sizes. Your stomach is about the size of your fist, so don't try and fill it up with five times that amount.

 

With these simple guidelines and easy healthy eating tips, you can be well on your way to looking like a teenager this spring.
Also Read 
Best Study Tips for Your Children
Early Warning Signs of Heart Disease Showing in Young Children
Useful Tips for Staying Healthy On Vacation