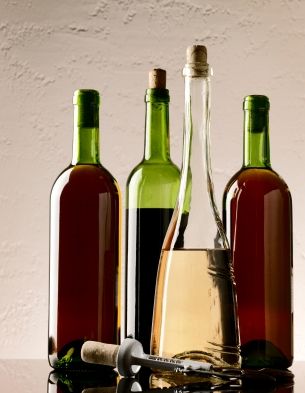 Dark Coloured Alcohol Causes Worse Hangovers (Congeners Hangover)
During the holiday season, alcohol is a common beverage, and a hangover is a common problem. Recent studies show that drinking lighter-colored alcoholic beverages rather than darker alcoholic beverages lessens your hangover symptoms. With the exception of clear liquors like vodka or gin, congeners (the flavor chemicals) are usually found in larger amounts in dark liquors such as brandy and bourbon. Congeners usually lead to more intense hangovers (congeners hangovers) and are one of the reasons why people feel bad in the morning after drinking too much. However, it is also possible if you drink dangerously much alcohol regardless of its color.
The study conducted to obtain this information included 95 healthy adults, men, and women. They were given either dark liquor or light liquor, enough to get them drunk. The following day they were surveyed. The adults who drank dark liquors reported symptoms of sickness and feeling hung over much more than those who drank light-colored liquors. However, both groups had comparable levels of impairments with various tasks the next day.
The reason researchers give for the effects of dark alcohol being more severe than light alcohol is the fact that dark alcohol has up to 37 times more toxins than a light alcohol. Bourbon was found to be the worst drink when trying to avoid a hangover; better options would be white wine, vodka, and gin.
Whisky, red wine, and beer cause more hangover symptoms the next day than many other drinks do. Although beer and whisky are fairly light-toned drinks, they contain numerous chemical byproducts which are attributed to hangovers.
Alcohol fermenting materials
In fermenting materials to make alcoholic beverages many byproducts of materials, called congeners, like wood casks and grains, are used. These have toxic effects on the alcohol which causes hangover symptoms. Bourbon has 37 times the congeners than vodka.
Congeners Hangover Cure
To cure congeners' hangovers completely, medications are always helpful. Taking a swig of Pedialyte before bed but after drinking, can prevent your hangover symptoms in the morning. Dissolving a tablet of Alka-Seltzer Wake-Up Call into a glass of water in the morning may also help. Other drugs such as Rosiglitazone help to relieve your hangover symptoms.
Which drinks have the most congeners?
Darker types of alcohol, like cognac, brandy, red wine, etc., are more likely to have a high amount of congeners in them. The after-effects these drinks have can be worse than that of lighter beers and wines. Tequila is an exception because it doesn't contain congeners.
Also Read
Fact or Myth: Common Hangover Cure Remedies
5 Easy Ways to Boost Your Energy at Work
6 Sex Drive Foods and Drinks (Updated)
5 Health Benefits of Dark Chocolate
3 Top Reasons Patients Don't Get Basic Medical Care When Sick