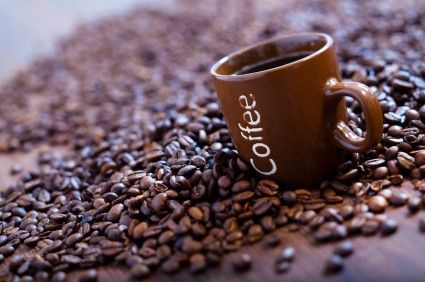 Coffee, Good or Bad?
Coffee is what tons of people rely on for a morning wake up zing. Coffee can be used to reduce hangovers, keep people awake, and for other things, but is it really good for you?
Benefits of Coffee
Coffee can prevent Parkinson's disease, Alzheimer's, and liver Cirrhosis.
Coffee can lower your risk of having type 2 diabetes (this is more significant in men (lowered by 50% chance) than women (only lowered by 30% chance).

Risks of Coffee

Caffeine is one of the most dehydrating substances you can consume. When drinking coffee it is important to consume three times as much water as you drink coffee to stay hydrated and healthy.
The long lasting effects of coffee are irritable bowel syndrome, heartburn, and/or osteoporosis.
Short term effects of coffee are shakiness, difficulty concentrating, and an increased risk of heart attack.
Coffee is dangerously addicting. Because caffeine gives you a short rush of energy once it ends and you have slowed to your normal pace or slower it is tempting to have another cup for another jolt of energy. Being addicted to coffee can make you immune to its effects and you will need to consume more and more caffeine to receive that jolt of energy. The long and short effects of caffeine addictions can be serious.
DoctorSolve Healthcare Solutions Inc., a Canadian Internet-based pharmacy intermediary (license #BC X23), offers low cost, long-term prescription drugs. A professionally registered pharmacist fills all Canadian prescriptions. A certified member of the Canadian International Pharmacy Association, DoctorSolve is ranked as one of the best online Canadian pharmacies .
For more information on how to order Canada drugs safely and securely call 1-866-732-0305 or visit https://www.doctorsolve.com/ – a trusted and reliable Canadian online pharmacy since 1999.