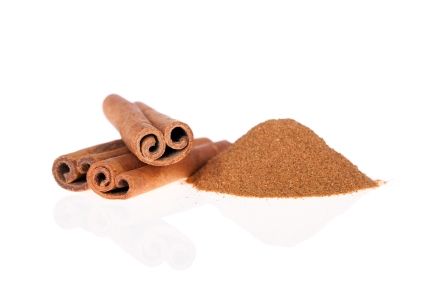 15 Health Benefits of Cinnamon
Cinnamon is most often used in baking, as a garnish on fancy desserts, or as an indulgence on cereal or porridge. But one wouldn't guess about the health benefit of cinnamon that can even solve your stomach aches or cure a cold, or various other things. Cinnamon is much healthier than it is credited for.
Here are the 15 Health Benefits of Cinnamon
1. Cinnamon to lower cholesterol
Half a teaspoon of cinnamon per day can lower your cholesterol. 
2. Is cinnamon good for diabetes?
If you have Type 2 diabetes, Cinnamon can positively and exceptionally affect your blood sugar. 
3. Cinnamon and yeast infection
Cinnamon has stopped yeast infections which haven't responded to other medications. 
4. Blood clots prevention with cinnamon
Because cinnamon contains cinnamaldehyde, a substance preventing blood cells from conglomerating, it has an anti-clotting result on blood.  
5. What vitamin is cinnamon high in?
Cinnamon contains high amounts of manganese, Fiber, iron, and calcium.  
Some of the health benefits of taking cinnamon regularly include a reduction in the growth of leukemia and lymphoma cancer cells.
7. Cinnamon help with arthritis pain
In arthritis patients, ground cinnamon may reduce joint and muscle pains, significantly.
8. Cinnamon is good for improving blood circulation
If you have problems with your blood circulation, cinnamon can help improve it.
9. Cinnamon for urinary tract infections
Timely cinnamon use can help to kill and prevent the growth of harmful bacteria, and it helps in the prevention of urinary tract infections, tooth decay, and gum disease.
10. Is cinnamon good for a stomachache?
Cinnamon may also bring relief to stomach aches and pains, and relief of women's menstrual cycle pains.
11. Benefits of cinnamon for sinuses
For symptoms such as nasal sinus congestion, the cinnamon properties may solve or aid in relieving you of those discomforts.
12. Is cinnamon a natural preservative?
Cinnamon is a natural preserver. When added to food it prevents bacteria and food spoilage.
13. Is cinnamon good for memory?
Smelling cinnamon enhances cognitive function and memory.
14. Does cinnamon kill bacteria?
Cinnamon fights E. coli bacteria which are often found in unpasteurized juices.
15. Does cinnamon kills parasites?
The healing properties of cinnamon prevent fungus, parasites, and bacteria. This helps fight and prevent oral and vaginal yeast infections, stomach ulcers, and head lice.
Cinnamon isn't the type of food you would want to eat in a spoonful, but you can add it to the foods you eat daily. In baking, a spoonful of cinnamon can always be thrown in, even in bread or pancakes. Add some to your cereal or porridge or a ½ teaspoon in your tea. Even pill forms of cinnamon are available, and you should discuss cinnamon's medical uses with your doctor.
Also, Read
6 Health Signs That Shouldn't Be Ignored
Learn About Statins and the Way It Controls Cholesterol
What is Considered High Cholesterol?
Coffee and Tea are linked to Diabetes Prevention
Advantage Flea Control