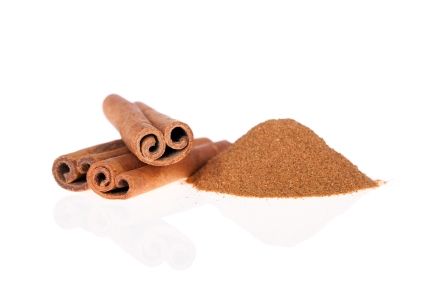 15 Health Benefits of Cinnamon
Cinnamon is most often used in baking, or as a garnish on fancy desserts, or as an indulgence on cereal or porridge. But one wouldn't guess that cinnamon can solve your stomach aches or cure a cold, or various other things. Cinnamon is much healthier than it is credited for.
1. Half a teaspoon of cinnamon per day can lower your cholesterol.
2. If you have Type 2 diabetes cinnamon can positively and exceptionally affect your blood sugar.
Cinnamon has stopped yeast infections which haven't responded to other medications.
Because cinnamon contains cinnaldeyde, a substance preventing blood cells from conglomerating, it has anti-clotting result on blood.
Cinnamon contains high amounts of manganese, fiber, iron, and calcium.
Cinnamon has reduced the increase of leukemia and lymphoma cancer cells.
Cinnamon may lessen joint and muscle pains, especially when associated with arthritis.
If you have problems with your blood circulation, cinnamon can help improve it.
Because cinnamon can help to kill and prevent the growth of harmful bacteria, it helps in the prevention of urinary tract infections, tooth decay, and gum disease.
Cinnamon may also bring relief to stomach aches and pains, and in relief of women's menstrual cycle pains.
For symptoms such as nasal sinus congestion, cinnamon may solve or aide in relieving you of those discomforts.
Cinnamon is a natural preserver. When added to food it prevents bacteria and food spoilage.
Smelling cinnamon enhances cognitive function and memory.
Cinnamon fights E. coli bacteria which are often found in unpasteurized juices.
Cinnamon has properties preventing fungus, parasites, and bacteria. This helps fight and prevent oral and vaginal yeast infections, stomach ulcers and head lice.
Cinnamon isn't the type of food you would want to eat in spoonfuls, but you can add it to foods you eat on a daily basis. In baking, a spoonful of cinnamon can always be thrown in, even in bread or pancakes. Add some to your cereal or porridge or a ½ teaspoon in your tea. There are even pill forms of cinnamon available, but these should be discussed with your doctor before used.