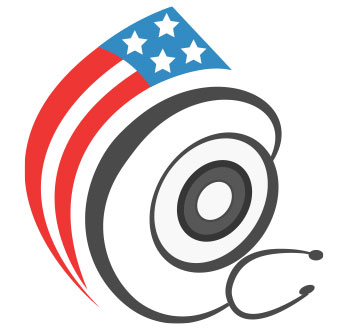 What is Tresaderm for Dogs?
Tresaderm for dogs and cats is one of the most commonly prescribed pet drugs on the market today. It is used to treat ear and skin conditions even when the underlying cause is not known. Tresaderm contains the unique combination of active ingredients that makes it the proven solution for dogs and cats, including antifungal thiabendazole, anti-inflammatory dexamethasone, anti-bacterial neomycin. Antifungal Thiabendazole controls the most common forms of fungus that cause infection. Anti-inflammatory Dexamethasone is a fast-acting corticosteroid, reduces inflammation and relieves pain and itching. Antibacterial Neomycin Sulfate quickly kills bacteria that can cause otitis externa and common skin infections.
What is Tresaderm used for in dogs and cats?
Tresaderm is a dermatologic solution indicated as an aid in the treatment of certain bacterial, fungal, and inflammatory skin disorders and otitis externa in dogs and cats. This medication is an effective treatment for a variety of skin conditions in dogs and cats. It contains three active ingredients that help to reduce inflammation, itching, and bacterial and fungal infections. Tresaderm is available in both liquid and cream form. It contains antibiotics, antifungals, and corticosteroids which help reduce inflammation and fight bacteria and fungal infections on the skin.
How to use Tresaderm for dogs and cats?
Clean the affected area before use.
The amount of medication to apply and the frequency of treatment are dependent on the severity and extent of the lesions.
The typical dose for the ear is 5 to 15 drops instilled into the ear twice a day.
To treat skin disorders affecting other than the ear, the surface of the lesion should be well moistened (2 to 4 drops per square inch) with Tresaderm twice a day.
Application of Tresaderm should be limited to a period of no longer than one week.
Tresaderm side effects
On rare occasions, dogs may be sensitive to neomycin. If the dog is sensitive you may see redness and swelling of the treated area which may last for 24 to 48 hours. In some instances, there is transient discomfort that may last for 2 to 5 minutes after application.
Frequently Asked Questions
How many drops of Tresaderm for dogs?
The intensity and duration of treatment is determined by the degree and size of the affected areas. According to drugs.com, for ear-related dermatoses, it is recommended to put five to fifteen drops of Dermatologic Solution TRESADERM into the ear twice a day. For other types of skin conditions, two to four drops should be applied per square inch of the affected area twice a day. The amount of medication needed to treat a lesion depends on its size.
How to apply Tresaderm for dogs?
It is a topical medication that can be used on dogs and cats to treat skin and ear infections. Usually, 2-4 drops are applied directly onto the affected area twice a day for one week.
Does Tresaderm for dogs and cats need to be refrigerated?
Tresaderm requires constant refrigeration, so it should be stored in a refrigerator at all times.
Is Tresaderms safe for Dogs?
Tresaderm is a veterinarian-approved medication designed to treat infections of the ear and skin in cats and dogs. It contains 3 key ingredients; an anti-fungal, corticosteroid and a broad-spectrum antibiotic to address inflammation, bacterial and fungal issues. It has been FDA approved for use.
Also Read
Understanding Why Administering Eye Drops Maybe Dangerous
Efficacy of Denosyl Tablets in Treating Pet Liver Disease