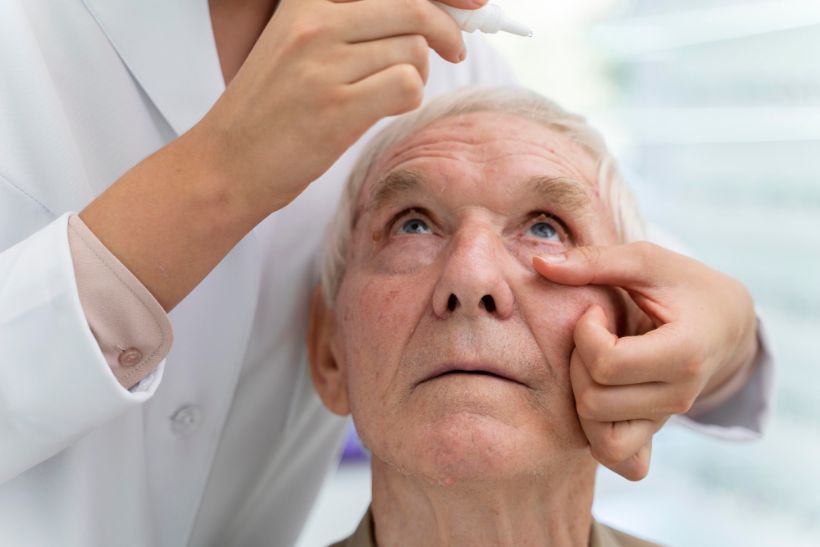 Understanding Why Administering Eye Drops Maybe Dangerous
Administering Eye Drops Requires the Same Level of Care and Priority as Administering Systemically Drugs.
Findings from a study of compliance and drop administration among glaucoma show that eye drops are being administered in ways that are dangerous to their eyes. In fact, more than half of glaucoma patients let the tip of the eye drop bottle touch their eye when putting drops in, contaminating the bottle and putting themselves at risk of infection.
"People are pretty good at getting the drop-in if they decide to use it. They don't miss very often but more than half of them get it in there by shoving the bottle tip right into their eye, contaminating the tip and potentially traumatizing the eye," stated Dr. Robert Campbell, an assistant professor of medicine at Queen's University in Kingston, Ont., who presented the study at the annual meeting of the Association for Research in Vision and Ophthalmology.
Study on 166 Patients Using Eye Drops for Glaucoma
The study included 166 glaucoma patients who were asked to administer eye drops artificial tears to their eyes using their everyday technique. Observers assessed their performance with a standard scoring system and a questionnaire was handed out to determine compliance.
Out of the 166 patients, 3.5% missed their eyes completely, 30% reported non-compliance, and over half contaminated the bottle tip while using eye drops. Only 24% of the glaucoma patients reported their pharmacist had shown them how to put the drops in. "It reinforces that it's up to us as physicians to take the time to show people how to use it and watch them use it to make sure they are using it properly," Dr. Campbell said. Of course, it's not realistic for doctors in a busy practice to guide every patient, "at certain intervals, we may need to review it with certain patients, especially if their pressures are not responding as one would expect."
Guidance For Eye Drop Administration
 To help patients administer their drops more accurately, Dr. Campbell suggested advising patients to use one hand to pull the lower eyelid out to create a small pouch. "That's the place to aim for. Have the patient try to get as close as they can without touching the eyeball. For some people, putting in eye drops requires the use of a mirror."
Also Read
5 Ways to Naturally Reduce Acne
Health Benefits of Tap Water Over Bottled Water
8 Tips to Drink More Water
Red eye relief for the pollen-nation