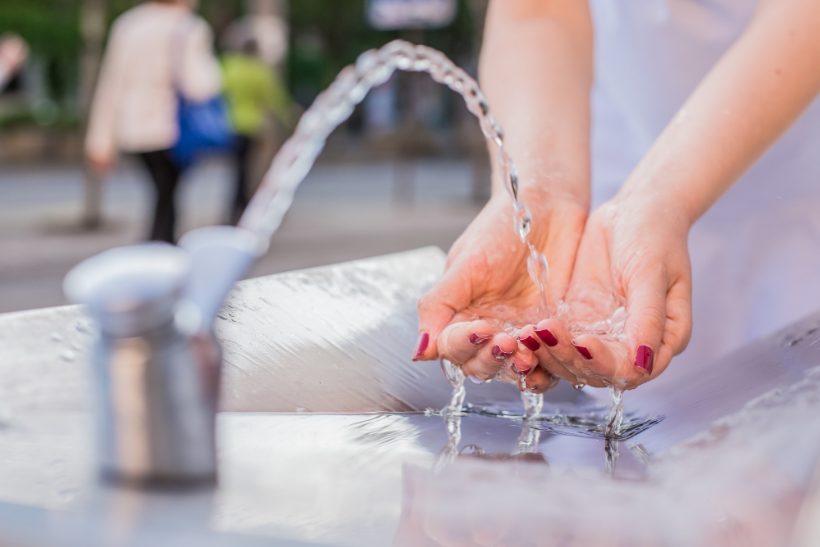 Health Benefits of Tap Water Over Bottled Water
Buying bottled water and water jugs will burn a hole in your pocket – the money saving solution? Tap water. Not just money, studies have shown that there are many benefits of tap water over bottled water. There is very little difference between tap water and bottled water.
Bottled water may be no safer, or healthier, than tap water in many countries while selling for up to 1,000 times the price," – the World Wildlife Fund said.
Aside from the convenience and clear taste of bottled water, it may be MORE harmful to you than the water from your tap. The Environmental Protection Agency requires that utility water be tested over 100 times a month, whereas bottled water factories are only required to test their water once a week. Toxins, arsenic, microbes, and pollutants have been found in various plastic water bottle brands, and some bottles have also been known to leak plastic chemicals into the water within them. So, should you drink tap water instead of bottled water? Yes, you should, because there are numerous health benefits of tap water, including benefit of not damaging environment.
Environmental Benefits of Drinking Tap Water
Drinking tap water is better for the environment too. Think of all the plastic waste and toxic chemicals that bottled water companies pollute our environment with. Beverage companies spend over 17.6 million dollars in oil to produce the bottled water they manufacture, not including the cost of transport.
Beverage companies have also been known to take water from municipal or underground water sources that local people use. Up to 40% of the water in bottled water often comes from taps.
These are some reasons why tap water is better than bottled water. So, from now, whenever you think of buying bottled water, consider buying a Brita filter for tap water. You'll end up saving money, saving the environment, and living healthier.
DoctorSolve Healthcare Solutions Inc., a Canadian Internet-based pharmacy intermediary (license #BC X23), offers low cost, long-term prescription drugs. A professionally registered pharmacist fills all Canadian prescriptions. A certified member of the Canadian International Pharmacy Association, DoctorSolve is ranked as one of the best online Canadian pharmacies .
For more information on how to order Canada drugs safely and securely call 1-866-732-0305 or visit https://www.doctorsolve.com/ – a trusted and reliable Canadian online pharmacy since 1999.