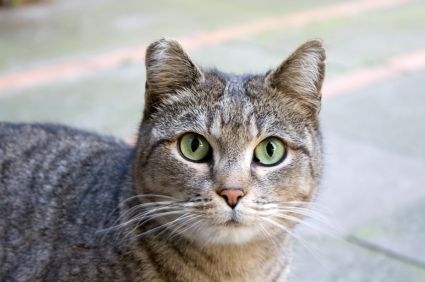 H1N1 in Pets?
When we think of H1N1, we see people with masks, people getting their flu shots, perhaps people sick at home with the flu. But what if you were a pet? It's not as easy to wash your hands, get a shot, and stay away from people. Fleas and dry skin aren't the only things you need to worry about. A 13-year-old Tabby cat was recently diagnosed with H1N1, the first confirmed case of a cat contracting this influenza.
The cat in question is an indoor house cat who never has contact with other animals. It is believed that the cat picked up the virus from his owners who were both recently sick with H1N1.
Other animals who have been diagnosed with H1N1 include pigs, turkeys, and several pet ferrets. Unlike popular belief, it is said that the disease passes from human to animal, not animal to human. The symptoms of the Tabby's flu were fatigue, loss of appetite, and trouble breathing. In behavior, he had stopped cleaning himself and rested in a crouching position. After being given fluids and antibiotics, the cat has recovered from the flu.
It's known that pets can contract some forms of flu. Cats can contract the Avian flu, horses and dogs can get Canine influenza (there's even a flu shot for dogs) But this is the first time we've seen a house cat contract H1N1. Officials say that you should take the same precautions for your cat as you would. If you feel like you are sick try not to touch your pets too much in order to prevent spreading the virus and make sure you and your pet have a healthy immune system.
DoctorSolve Healthcare Solutions Inc., a Canadian Internet-based pharmacy intermediary (license #BC X23), offers low cost, long-term prescription drugs. A professionally registered pharmacist fills all Canadian prescriptions. A certified member of the Canadian International Pharmacy Association, DoctorSolve is ranked as one of the best online Canadian pharmacies .
For more information on how to order Canada drugs safely and securely call 1-866-732-0305 or visit https://www.doctorsolve.com/ – a trusted and reliable Canadian online pharmacy since 1999.