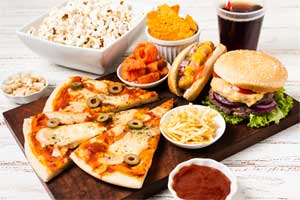 5 Ways to Break the Fast Food Habit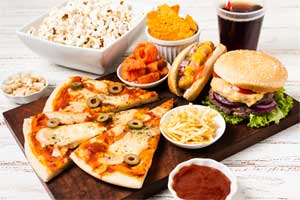 Many of us eat fast food regularly due to its availability and convenience. Even though you know it's not the best thing to be putting in your body, the addicting tastes and affordable prices are enough to keep you coming back for more. However, eating large amounts of fast food will eventually cause your body harm.
Fast food does not contain the essential vitamins and minerals your body needs to get out of a meal. Problems with cholesterol and obesity could occur in those who eat fast food regularly. Here are some tips to help you break your fast food habit.
1.
Plan ahead
For the most part, we tend to opt for fast food when we are in a hurry and need a quick meal. If you plan ahead you not have to stop at McDonald's on the way home from work for dinner. Always have an idea about what you are going to have for breakfast, lunch, and dinner before you start the day.
2.
Pack Snacks
3.
Try once a month cooking
There are recipes online and in books that teach you how to cook enough meals to freeze so that they can be reheated if you need a quick dinner solution.
4.
Healthy Restaurants
find out if there are any healthy restaurants or cafes in your area and try eating there instead of fast food joints when you need a quick meal.
5.
Reward yourself
If you are successful in cutting back on fast food, it's okay to reward yourself every now and then. Having fast food a few times a month will satisfy your fast food cravings, but won't bring you back into the habit!