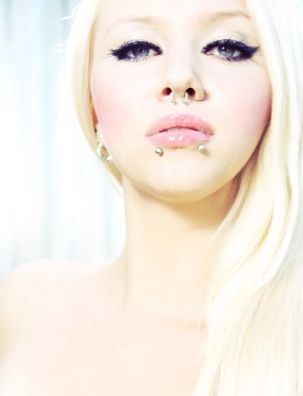 Risks of Ear Piercings
Piercings aren't scarce; nearly 73% of women have had their ears pierced. Even simple ear piercings come with risks. When skin is punctured, infections are quite common. In order to avoid infection, you should always wash your hands thoroughly before touching your piercing.
Allergic reactions are another concern. You can be allergic to the type of metal the earring is made from, or you can be allergic to the cleaning solution. Usually, if people are allergic to anything ear-piercing related, they are allergic to nickel earrings. Stainless steel is the safest choice with the least amount of people allergic to it. After an ear piercing, you shouldn't swim for about a month. Chorine is used to keeping bacteria out of pools, but both bacteria and chlorine affect piercings and can easily cause an infection. Natural bodies of water carry protozoa in them which can also cause an infection.
Scaring is also a risk that comes with piercings. Keloids are thick scars that are much more noticeable than the typical scar. The people who are at the highest risk for getting keloids are those with a dark skin complexion who had their ears pierced after turning 11 years old.
Cartilage piercings in the ear are much more painful and dangerous and take longer to heal. The healing process can take between four months to a year. Quite often cartilage piercings end up in inflamed skin with swelling and a burning sensation.
Ear-piercing guns are not recommended. I got my ears pierced at 7 with a piercing gun and I suffered a painful infection for 3 months. These guns work similarly to staple or nail guns. Ear piercing guns are unsanitary and risky and it is recommended that you use the needle procedure rather than a piercing gun.