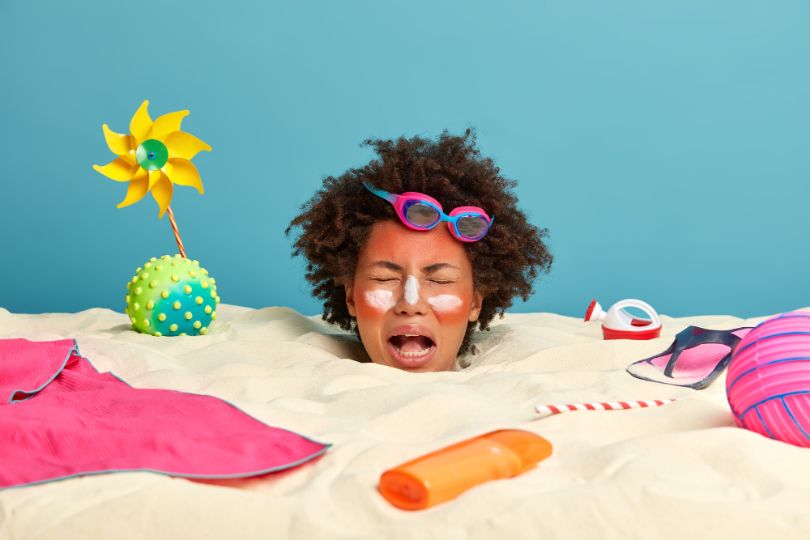 Revealing Sunscreen Facts and Myths
Hot, summer days are fast approaching. It is important to put sunscreen on to protect yourself. But what's even more important is buying the right type of sunscreen. There are many sunscreen facts and myths people believe. Some people believe that Cancer is caused due to sunscreen while others believe that sunscreen should be applied only when the entire body is exposed to sunlight.
Here are 5 sunscreen facts and myths:
1) A sunscreen with SPF 60 provides two times better protection than a sunscreen with SPF 30.
False.
No sunscreen can block 100 % of the UV rays, but SPF 30 blocks 97% of UV rays, and SPF 60 only protects against 1 to 1.5% more, which is 98 to 98.5%. Why pay more for an extra 1% of protection. Not only that but raising the SPF from 30 to 60 results in it having more chemicals.
2) Using an aerosol sunscreen is the best way to apply sunscreen to the body because it allows for an equal application.
False.
Most aerosol sunscreens are, in fact, not as protective as sunscreen you apply manually. This is because as the sunscreen is traveling from the container to your body, most of the molecules do not land on your skin. This reason is the ideal response to the question, "Can I use spray sunscreen on my face?"
3) Most sunscreens effectively protect against UVB rays but do not against UVA rays.
True.
Essentially UVB rays are those that cause sunburn, and UVA is those that go deep into your skin and can be responsible for causing skin cancer. In order to make sure you are protected against UVA rays make sure that your sunscreen contains Mexoryl, Avobenzone, Zinc Oxide, or Titanium Dioxide. UVA rays are much more harmful than UVB rays, so make sure you are protected.
4) A sunscreen with a higher SPF provides protection for a longer period.
False.
Sunscreens, whichever the SPF or what it says on the package, provide sun protection for the same amount of time. You should reapply sunscreen after an hour and a half in the sun.
5) I should put sunscreen on my whole body, not only the parts exposed to the sun.
True.
The most common fact about sunscreen is true that you must apply sunscreen all over your body even though some parts like your hands and legs may be exposed to sunlight more than others. It is recommended to read the instructions before putting sunscreen on. For example, the average cotton T-shirt has an SPF of 5. That may put things in perspective for you.
Also Read
6 Myths about Common Cold
Asaphen 81mg
5 Myths about Drinking Water
Top 4 Myths About Pregnancy and New Mothers
6 Healthy things that Aren't so Healthy