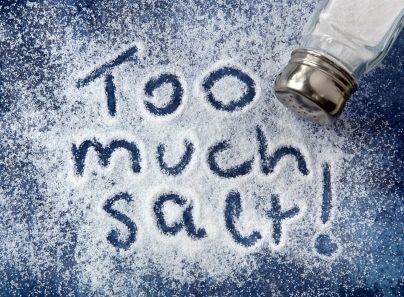 Just a Pinch Less Salt
Only 3 grams (half a teaspoon or 2.5 mL) of salt less per day and almost 100,000 lives could be saved. This is comparable to reducing major problems, such as obesity, smoking, and other well-known health issues. If everyone in the USA reduced their intake of salt by half a teaspoon per day, we could prevent 12,000 cases of coronary heart disease from starting. We could stop 66,00 strokes, and 99,00 heart attacks.
Also, the money saved would help enlarge and improve the health care system. It would save health problems by anywhere between 10 billion dollars and 24 billion dollars annually. If all the people in the USA lowered their salt ingestion by just half a teaspoon per day for one year, it would be just as significant as if the smoking rate declined 50 percent and the level of obesity in all American adults went down 5 percent. Even if the change was not so dramatic and only 1 state lessened their salt intake, it would significantly reduce the cases of strokes and heart attacks over time. Despite all these warnings about ones salt intake, salt is actually becoming more and more popular and more and more of a danger.
Although the study was geared towards Americans, it is also quite applicable to Canadians health care as well. The recommended daily salt intake is 1,500 mg. The average intake is 3,100 mg. Amongst Americans the average intake is slightly higher, sitting at 3,400 mg.
Cutting down by only half a teaspoon is a generous amount, and is simple to do.
1. Do not add salt while cooking
2. Do not put salt on the table
3. Avoid seasoning salts, soy sauce, salsa, bouillon and ketchup
4. When eating out, ask for low sodium options
5. Season your food with other ingredients such as garlic, lemon, pepper, and other herbs.

DoctorSolve Healthcare Solutions Inc., a Canadian Internet-based pharmacy intermediary (license #BC X23), offers low cost, long-term prescription drugs. A professionally registered pharmacist fills all Canadian prescriptions. A certified member of the Canadian International Pharmacy Association, DoctorSolve is ranked as one of the best online Canadian pharmacies .
For more information on how to order Canada drugs safely and securely call 1-866-732-0305 or visit https://www.doctorsolve.com/ – a trusted and reliable Canadian online pharmacy since 1999.