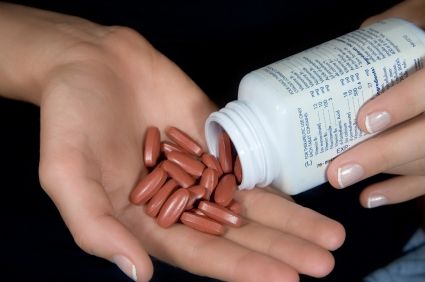 Impact of flu infection lessened by statin drugs
Research lead by Meredith Vandemeer of Oregon's Public Health Division with the help of the US Centers for Disease Control and Prevention studied 2,800 hospitalized people with the flu in 2007/2008. It was determined that those taking statins (cholesterol-lowering drugs) were 50% less likely to die from the infection than those who were not taking any form of statin.
Of the patients studied, 801 were taking statins anyway and continued taking them while hospitalized. Seventeen H1N1 patients who were taking statins died either while in the hospital or several weeks later, compared to 64 who were not taking statins, Vandermeer said.
The conclusion gives concerns about H1N1 because they suggest that statins reduce the inflammatory symptoms common in both pandemic and seasonal flu. These results may spark the attention of the pharmaceutical industry hoping to extend the revenue of top-selling drugs through new disease indications. Meredith Vandemeer suggests that "there may be a role for statins in influenza treatment".
This is not the first time a group has studied statins' dual anti-inflammatory and anti-influenza benefits. In 2006 a paper was published in the Journal of Clinical Infectious Diseases "Pandemic Influenza: A potential role for statins in treatment and prophylaxis" suggested that statins had protective effects in bacteriemia, sepsis and pneumonia.
Research teams are now performing analysis to test the effectiveness of one brand over another. It is also suggested that statins may help patients by lowering inflammation. When a flood of chemicals and cells are summoned to fight viral and bacterial invaders, inflammation is part of the body's immune response.
Statin drugs include Crestor, Pravachol, Lovastatin.
DoctorSolve Healthcare Solutions Inc., a Canadian Internet-based pharmacy intermediary (license #BC X23), offers low cost, long-term prescription drugs. A professionally registered pharmacist fills all Canadian prescriptions. A certified member of the Canadian International Pharmacy Association, DoctorSolve is ranked as one of the best online Canadian pharmacies .
For more information on how to order Canada drugs safely and securely call 1-866-732-0305 or visit https://www.doctorsolve.com/ – a trusted and reliable Canadian online pharmacy since 1999.