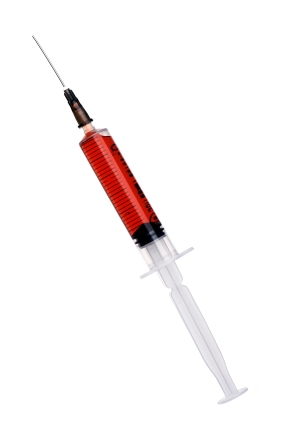 H1N1 Vaccine Approved By United States Health Officials
For anyone that is fearful of contracting Swine Flu there is good news. United States health officials have approved the H1N1 vaccines and have said that there will be enough for everyone. Am I sold on the ideas that the vaccines works and there really will be enough for everyone? I'm not too sure.
The vaccine probably works mildly and does help prevent the contraction of Swine Flu, but I don't think it is the cure to stopping the spread of the virus. I mean even some of the best defenses can't stop everything. The Steelers can't stop all of the plays the Colts through at them, but they can sure stop most of them.
Now as for there being enough vaccines for all of America I'm not so sure there will be. However, at the same time I'm not sure there will need to be enough vaccines for all 300 million or so people in the United States. I don't think the government and drug manufacturers can supply that many people, but I doubt that everyone will want one, even though they will be free.
Either way the option of getting the vaccine is out there. Whether or not you actually go and get the vaccine is up to you.
DoctorSolve Healthcare Solutions Inc., a Canadian Internet-based pharmacy intermediary (license #BC X23), offers low cost, long-term prescription drugs. A professionally registered pharmacist fills all Canadian prescriptions. A certified member of the Canadian International Pharmacy Association, DoctorSolve is ranked as one of the best online Canadian pharmacies .
For more information on how to order Canada drugs safely and securely call 1-866-732-0305 or visit https://www.doctorsolve.com/ – a trusted and reliable Canadian online pharmacy since 1999.