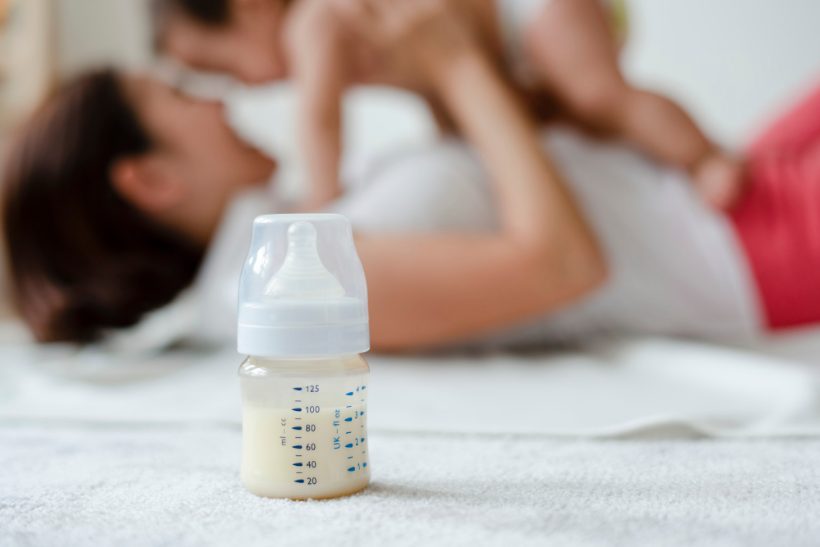 What People Are Using Domperidone for Lactation?
Domperidone is a quiet and interesting drug. The actual purpose of the drug isn't the most interesting thing, as it is designed to increase the contractions and movements of the stomach and bowel. However, the potential side effects of the drug and how people use it are the most interesting things. Some people are using domperidone for lactation.
Yes, almost every drug known to man has some sort of side effect, from coughing or headaches to internal bleeding and death. However, domperidone has some, well mostly one unusual side effect
Domperidone Induce Lactation
Taking domperidone can increase the amount of breast milk in women AND men (at least it doesn't cause life-threatening skin rashes). However, there are some women who do take domperidone for breast milk production, but the FDA has warned against this because the effects of the drug on newborn babies are unknown. Similarly, the FDA also warns against using domperidone during pregnancy due to the unknown effect on the child while in the womb. However, studies have shown that domperidone has not caused any birth defects in animals.
Even more interesting is hearing about how some men are using domperidone to induce lactation. Why? Good question, I have no idea. I personally would be quite scared if suddenly, I started producing milk. Not my way of having a good time, but to each their own. However, there are serious side effects that are a very real possibility. Some of the more serious side effects include irregular heartbeat, swelling of the face, hands, lower legs, and feet, loss of muscle control, and a few others. Also, there is the chance of an overdose which can be fatal.
Regardless, of what gender you are you should talk with your doctor before really deciding on a course of action. Your doctor will know what is best for you and can inform you of all the risks and benefits of the drug. From there you can make up your own mind if domperidone is right for you.
Also Read
What Is Alien Hand Syndrome and Is It Real?
Synvisc Injection for Osteoarthritis
RA, OA, COX-2? Some questions to ask your doctor about Arthritis medication.
What Are Some Medication Questions to Ask Your Doctor?
Heart Risks Found In 20% of Teens
DoctorSolve Healthcare Solutions Inc., a Canadian Internet-based pharmacy intermediary (license #BC X23), offers low-cost, long-term prescription drugs. A professionally registered pharmacist fills all Canadian prescriptions. A certified member of the Canadian International Pharmacy Association, DoctorSolve is ranked as one of the best online Canadian pharmacies.
For more information on how to order Canada drugs safely and securely call 1-866-732-0305 or visit https://www.doctorsolve.com/ – a trusted and reliable Canadian online pharmacy since 1999.