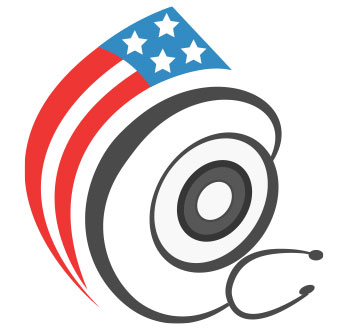 Do Doctors Wish They Were Actors?
The title does seem a little absurd, but recently I have been required me to ask, "If they could, would doctors wish they were actors?"
Ken Jeong, a doctor turned actor is the inspiration for this article for me, because although the man is incredibly funny, he is also incredibly smart. After graduation from Duke University, Ken obtained his medical doctorate at the University of North Carolina. He completed his Internal Medicine residency in New Orleans, where he would develop a following based around his skills in comedy.
(Picture by Val Jones, M.D.
From Getbetterhealth.com)
Ken won the "Big Easy Laff-Off" while he was in New Orleans, which would steer him down a very successful path into acting. Late NBC president Brandon Tartikoff, and Improv founder Budd Friedman, just so happened to be judging the competition. Impressed with Ken they suggested that the doctor turned funny man should move to Los Angeles.
While in L.A, Ken began to regularly perform at the Improv and Laugh Factory. Shortly after he appeared on "The View" and was given the title "The Funniest Doctor in America." And this intelligent, funnyman would certainly take full advantage of the opportunity and live up to his title.
Ken rode his wave of good fortune and began appearing on many hit television programs that included, NBC's The Office, HBO's Entourage & Curb Your Enthusiasm, CBS' Two and a Half Men, ABC's Boston Legal & FX's The Shield. Additionally, he made his debut in movies with his appearance in "Knocked Up," playing a doctor! So the doctor had tried his luck in acting, succeeding only to play a doctor. Now that's a comedy.
Ken has gone on to appear in many more films that include, "Step Brothers," "Pineapple Express," "Role Models," "The Hangover," and is also currently working on many more upcoming films.
I'm sure many doctors would love to turn to act. They wouldn't have to deal with all the stress that life could be on their hands, but with that said I'm positive that many doctors love what they do. They save lives, help people, and there's always something new to do. So thank all those doctors out there helping people, and thanks for funnymen like Ken Jeong, who provide us with the "best medicine," laughter.
DoctorSolve Healthcare Solutions Inc., a Canadian Internet-based pharmacy intermediary (license #BC X23), offers low cost, long-term prescription drugs. A professionally registered pharmacist fills all Canadian prescriptions. A certified member of the Canadian International Pharmacy Association, DoctorSolve is ranked as one of the best online Canadian pharmacies.
For more information on how to order Canada drugs safely and securely call 1-866-732-0305 or visit https://www.doctorsolve.com/ – a trusted and reliable Canadian online pharmacy since 1999.