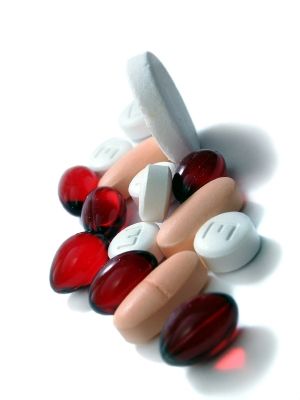 How to Cut Costs on Prescription Drugs
How do you save large amounts on your prescription drugs immediately? You can literally cut your costs with a pill splitter.
Pill splitting (or pill cutting) is the process of dividing a higher dosage pill into two equal portions to save on costs.  Often, pills that are double the strength are not twice the cost, thus you can get two doses for a fraction of the price.  Pill splitters can be found at local pharmacies or drugstores for around $5.00 – $10.00; it is a small investment for big savings.
For example, Lipitor can be found at low prices on Doctorsolve.com, but you can save even more through pill splitting.  For example, 90 tablets of Lipitor (20 mg) can be purchased for $65.90, but 90 tablets of 40 mg are only $77.00.  Through pill splitting the 40g tablets, you will save 41.5% of the costs.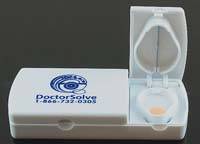 Why are prices on stronger pills not much higher?
There are a few reasons that affect the price of stronger pills.  Firstly, the manufacturing cost difference for a 20 mg pill and a 40 mg pill aren't usually that different.  Most of the cost isn't in the active ingredient that determines dosage, but the cost to manufacture the rest of the product.  In addition, patients are protected from price jumps when moving to a stronger dosage.  It would also be unfair to punish people by increasing the prices twofold when they are feeling sicker.
Tips on pill splitting:

Talk to your doctor or pharmacist.  They should be your first source of information about which pills can be split and if pill splitting would be suitable for you.
Don't split pills too far in advance.  It may be tempting to split a month's worth of pills for convenience, but there are drugs that lose effectiveness after exposure to air.
Don't skimp on using a pill splitter.  Some people try to use a knife or a hard edge, but it results in uneven halves and excess powder.
Some pills are scored down the middle with a line to help with splitting.  While not all pills with scores are meant to be split, it is a good indicator.  Nevertheless, you should double-check with your doctor or pharmacist before splitting pills.
What pills can't be split?

Some drugs require very specific dosages, so even the act of splitting the pill could put your health at risk. Here are some tips to keep in mind when splitting pills.
Drugs with an enteric coating are designed to protect the stomach.  Splitting the pill could cause irritation to the stomach.
Time-release or long-acting drugs lose their time-releasing effect when cut, leading to a risk of an overdose.
Drugs taken more than once a day are usually not the best for pill splitting.  No matter how accurate you are, the halves will not be 100% accurate.  Your body processes drugs that are only taken one time per day slowly, so the amount of medication in your system will fluctuate more dramatically with drug splitting.
Drugs in capsules must be taken whole because they usually contain a powder or gel.
Prepackaged drugs in specific doses
Should you be pill splitting?
It is important to keep in mind that pill splitting may not be the solution for everybody.  Your doctor should be your first resource to verify if pill splitting is a viable option for your situation.  Some people are uncomfortable with the idea or may have limitations that make splitting pills more difficult, such as:
Poor or impaired eyesight
Tremors or  hand weakness
Severe arthritis
Cognitive issues that may affect memory or recall, which can result in taking incorrect dosages.
There are unquestionable cost-savings through pill splitting, but this economical action may not be for everyone.  As always, you can turn to purchasing online prescription drugs at DoctorSolve for an easy and safe way to save money.
Learn more about how to properly cut pills.