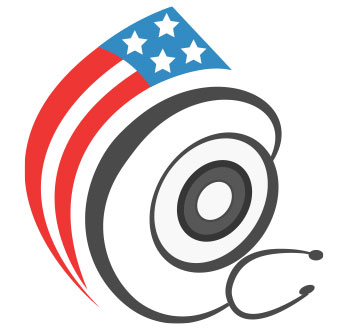 Paxil (paroxetine)
Paxil belongs to the family of drugs known as selective serotonin reuptake inhibitors (SSRIs). It is used to treat depression, obsessive-compulsive disorder, anxiety, post-traumatic stress disorder (PTSD), and premenstrual dysphoric disorder (PMDD).
Depression is often triggered by a stressful life event. Other times depression seems to occur spontaneously with no identifiable specific cause. Whatever the cause, depression is much more than grieving or a bout of the "blues".
Depression may occur only once in a person's life. Often, however, it occurs as repeated episodes over a lifetime, with periods free of depression in between. Or it may be a chronic condition, requiring ongoing treatment over a lifetime. The disorder affects more than 18 million Americans of all ages and races.
Important information about Paxil
An increased risk of suicidal thoughts or behavior at the start of treatment with an antidepressant may occur, especially in children or young adults. Paxil may cause heart defects or serious, life-threatening lung problems in newborn babies whose mothers take the medication during pregnancy.
Before taking Paxil, tell your doctor if you:
are allergic to any medications (especially any known ingredients in Paxil);
have liver or kidney disease;
suffer from seizures or epilepsy;
have bipolar disorder (manic depression);
have a history of drug abuse or suicidal thoughts;
are pregnant, planning to become pregnant, or breastfeeding.
Paxil side effects
Common side effects: Anxiety; blurred vision; constipation; decreased sexual desire or ability; diarrhea; dizziness; drowsiness; dry mouth; gas; increased sweating; increased urination; loss of appetite; nausea; nervousness; stomach upset; trouble concentrating; trouble sleeping; unusual skin sensations; weakness; yawning.
Serious side effects: Severe allergic reactions (rash; hives; itching; difficulty breathing; tightness in the chest; swelling of the mouth, face, lips, or tongue); bizarre behavior; black or bloody stools; chest pain; exaggerated reflexes; fast or irregular heartbeat; fever, chills, or sore throat; hallucinations; loss of coordination; new or worsening agitation, panic attacks, aggressiveness, impulsiveness, irritability, hostility, exaggerated feeling of well-being, restlessness, or inability to sit still; persistent or severe ringing in the ears; persistent, painful erection; red, swollen, blistered, or peeling skin; seizures; severe or persistent anxiety or trouble sleeping; significant weight loss; stomach pain; suicidal thoughts or attempts; tremor; unusual bruising or bleeding; unusual or severe mental or mood changes; vision changes; worsening of depression.
This information is advisory only. It does not contain all information about this medication. If you have any questions about Paxil (paroxetine), ask your doctor, pharmacist, or health care provider.
DoctorSolve Healthcare Solutions Inc., a Canadian Internet-based pharmacy intermediary (license #BC X23), offers low cost, long-term prescription drugs. A professionally registered pharmacist fills all Canadian prescriptions. A certified member of the Canadian International Pharmacy Association, DoctorSolve is ranked as one of the best Canadian pharmacies online . DoctorSolve has filled more than 200,000 U.S. prescriptions.
For more information on how to order Canada drugs safely and securely call 1-866-732-0305 or visit https://www.doctorsolve.com/ – a trusted and reliable Canadian online pharmacy since 1999.