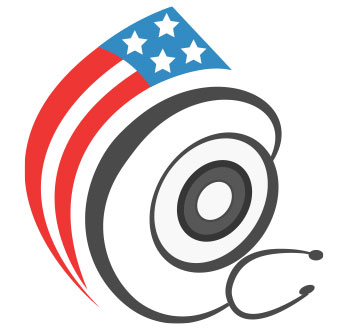 Save up to 37% on Lipitor with pill cutting
As the cost of pharmaceuticals continues to rise, taking advantage of the way drugs are manufactured and priced can save you considerable amounts of money. Most of the cost of pharmaceuticals is wrapped up in research and marketing, not manufacturing. Many drugs are priced the same regardless of the dose because drug manufacturers don't want cost to be a determining factor when doctor's are deciding how much of a drug to prescribe. Therefore, a patient can order the larger pill that contains double the dose, cut the pill in half and save up to 50%.
For instance, DoctorSolve sells a one-month supply of 20-mg Lipitor for $70.78. DoctorSolve also sells a one-month supply of 40-mg Lipitor for $77.09. So if you require a prescription of 20-mg Lipitor prescription you could buy a month's supply of the 40-mg pills, cut them in half, essentially getting an extra month's supply of Lipitor for only $6.31.
You might wonder if cutting pills is safe or be afraid that insurers may make pill cutting mandatory. Despite the health concerns raised by drug manufacturers, recent studies show that pill cutting, when done correctly, is perfectly safe for many drugs.
Correct pill cutting does not involve kitchen knives and a cutting board. Most pharmaceutical companies manufacture pill cutters designed to make pill cutting easier. Simply open the cutter and set the pill inside. Then close the cutter and a blade cuts through the pill. It is important to check the condition and orientation of the pill cutting blade. If you blade is loose or not level, your pills will not be cut evenly. Pill cutters normally range from $3-$15.
It is important to note that not all pills can be split. Some must remain intact to be absorbed properly. Additionally, the shape and size of some pills makes it difficult to cut precisely, which could lead to over or under-dosing. Time-release drugs should not be split, as they become ineffective or fail to deliver the right dosage. Pills with a coating (i.e., Entrophen, enteric coated aspirin) should not be halved. Breaking coated pills exposes them to the acid in the stomach that can destroy the medication.
Please consult your doctor before splitting any pills.
In certain cases, cutting a pill may result in fragmentation. When you see a fragmented pill, you may think you are getting uneven doses. The active ingredient in most pills only makes up a small portion of the pill. The majority of the pill's composition is filler agents. Therefore, the amount of medication lost through fragmentation is miniscule and won't affect your dosage.
As a general guideline, the following drugs can be split:
Cholesterol drugs (i.e., Lipitor)
Blood pressure drugs (ACE inhibitors and Angiotensin Receptor Blockers)
Antidepressants (i.e., Zoloft)
Valtrex (anti viral drug)
Splitting pills is not a new trend. Medical experts say people have been doing it for years, trying to render high-cost medication affordable. Done properly, pill cutting provides a safe alternative to help offset escalating pharmaceutical costs.
Click here to order Lipitor from DoctorSolve.