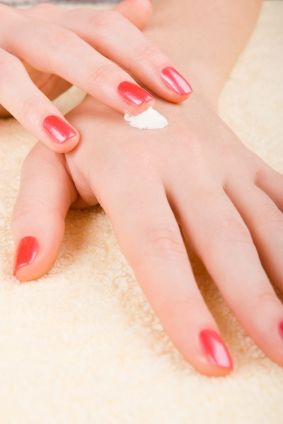 5 Ways to Improve Winter Dry Skin
It's starting to get colder outside as the holiday season is approaching, and while the winter holiday may be a time of great food and social gatherings, its affect on your skin is much less desirable. The most common skin problem associated with the winter holiday is dry skin, which is easily recognized when the lines in one's skin become more visible and their skin feels coarse with a dull and flaky appearance.
To Improve Your Dry Skin : –
1. Raise the Humidity – Dry skin is especially bad in the wintertime because of low humidity. If you have a humidifier, using it during the winter months will help to replenish the moisture that is often "dried out" of the air in your home by heaters and closed windows. If you don't have a humidifier, you can purchase an inexpensive one at your local drug store, or simply place a few small bowls of water on the floor of your home to humidify your air.
2. Stay Hydrated – Making sure that you drink enough water is crucial in the winter. The winter weather doesn't encourage hydration; you're more likely to drink water in the summertime, however your skin will thank you for keeping hydrated throughout the winter.
3. Moisturize – Using an oil based moisturizer after bathing or showering locks in the moisture that your skin absorbed while you were getting squeaky clean. If your skin is especially dry, you may want to consider switching your moisturizer for an ointment, however keep in mind that ointments tend to be oilier, as they are composed mainly of oil, although a more oily lotion can be more beneficial in the winter months.
4. Outdoor Protection – When you go outside, no matter what season it is, remember to grab the sunscreen! Apply an SPF 30 or higher to all exposed areas of skin to avoid the sun's rays. Many sunscreens available in stores will also contain moisturizer, so you can combat the sun and dry skin at the same time.
5. Take Care of Your Hands and Feet – Hands and feet are prone to dry skin, and because they're often used in daily activities, dry skin can act as an extreme irritant in your day. Be sure to moisturize hands and wear gloves when going outside to avoid dry skin. For your feet, again moisturizer helps, as well as wearing a pair of cotton socks to bed.
Dry skin is an annoyance in the winter; however, you can help to keep your skin smooth and soft all through the winter holidays through all of these methods.
DoctorSolve Healthcare Solutions Inc., a Canadian Internet-based pharmacy intermediary (license #BC X23), offers low cost, long-term prescription drugs. A professionally registered pharmacist fills all Canadian prescriptions. A certified member of the Canadian International Pharmacy Association, DoctorSolve is ranked as one of the best online Canadian pharmacies .
For more information on how to order Canada drugs safely and securely call 1-866-732-0305 or visit https://www.doctorsolve.com/ – a trusted and reliable Canadian online pharmacy since 1999.