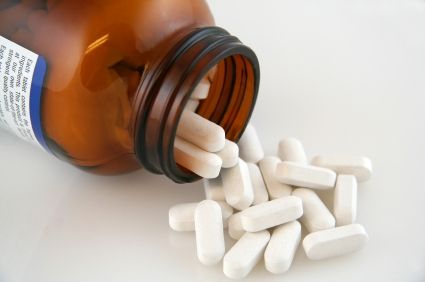 The Physical Benefits of Vitamins
https://www.doctorsolve.com/drugsstore/vitamin-a/
Vitamins are the essential building blocks of maintaining a healthy lifestyle. Many of us take multivitamins and vitamins to satisfy our body's nutritional needs, yet unaware of what each vitamin is doing for us. There are many other aesthetic benefits of using vitamins that will make you feel and look healthier.
Vitamin A
Found in orange vegetables like raw carrots, sweet potatoes, squash, and cantaloupe
Vitamin A improves the eyes ability to adjust to changes in light
It also acts as a natural moisturizer to the skin making it soft and smooth
Vitamin B9 (Folic Acid)
Found in green vegetables like spinach, broccoli, and asparagus, mushrooms, liver, and dried beans and peas
Vitamin B9 is important to take during pregnancy because it allows the rapid reproduction of cells and benefit your developing child. This will also prevent birth defects
It may act as protection against some forms of cancer and heart disease
Vitamin B12
Found in fresh fish, dairy products, beef, pork, and eggs
Vitamin B12 increases energy, reduces stress, improves the memory, helps the digestive system, and makes the immune system stronger.
It can also act as a natural anti-depressant because of it's ability to help your body create serotonin (a feel-good chemical)
Vitamin C
Found in strawberries, melon, citrus fruits, papaya, raw or steamed broccoli, and brussel sprouts.
Vitamin C helps boost the immune system, fighting colds, protecting against cancer, and the prevention of heart disease.
It also improves the strength of teeth and makes the gums healthier, and fights against sun damage making the skin appear and feel healthier.
Vitamin D
Found in egg yolks, fatty fish, and fortified milk. The sun is the best source for vitamin D
Vitamin D is the best immune system booster. It is said that vitamin D helps fight against cancer and tuberculosis.
Vitamin D will give you strong bones and teeth because it helps the body absorb calcium
Vitamin E
Found in vegetable oil, mayonnaise, peanuts, whole grains, sunflower seeds, yams, and sweet potatoes.
Vitamin E is the best protection against free radicals, helps prevent cancer, improves the immune system and protects against heart disease.
It also improves the look and feel of the skin reducing pores and balancing the production of oils. Vitamin E is the best vitamin for healthy hair.
DoctorSolve Healthcare Solutions Inc., a Canadian Internet-based pharmacy intermediary (license #BC X23), offers low cost, long-term prescription drugs. A professionally registered pharmacist fills all Canadian prescriptions. A certified member of the Canadian International Pharmacy Association, DoctorSolve is ranked as one of the best online Canadian pharmacies .
For more information on how to order Canada drugs safely and securely call 1-866-732-0305 or visit https://www.doctorsolve.com/ – a trusted and reliable Canadian online pharmacy since 1999.