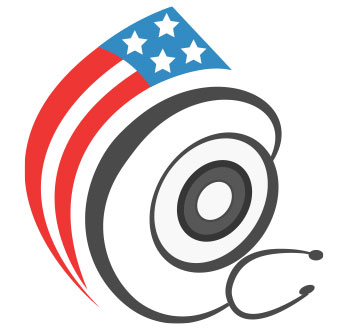 Zetia helps lower cholesterol.
Zetia can work on it's own or with statins like Lipitor, Zocor or Crestor to help lower your cholesterol. Statins work mainly with your liver to decrease production of chloesterol and reduce it in your bloodstream. However, Zetia works in your digestive tract to help block the absorption of cholesterol that comes from food.
What kind of results can I expect with taking Zetia?
Zetia, along with a healthy diet, decreased bad cholesterol by as much as 30 points, based on an average Bad Cholesterol of 167 mg/dL. Taking Zetia , along with diet and a statin, has been shown to lower Bad Cholesterol another 36 points. In a clinical study, people who combined Zetia with their statin medication reduced Bad Cholesterol by an additional 25% (36 points) compared with 4% (6 points) in people who added a placebo (a pill with no medication). These are average results and individual results may vary.
Can diet and exercise help lower cholesterol levels?
While diet and exercise are a good start, combining these two steps with a cholesterol-lowering medication like Zetia will get you a better result.
Many people find they have a problem with high cholesterol simply because their bodies produce too much of it. But eating foods that are high in cholesterol or fat will also add to the problem. Below are some tips for eating healthier.
Try eating turkey breast (without the skin) instead of steak.
Substitute whole milk for skim and sour cream with low-fat yogurt.
Rice cakes or pretzels are a great way to get a potato chip fix.
Angel food cake is a tasty low fat alternative to pastries or sweets.
Staring an exercise regime may not be a the top of your list of things to do. But if you start off gradually and choose something you enjoy, you may find it will become part of your daily routine. Of course you should always speak with your doctor before starting an exercise routine. Below are some great exercise tips.
Join a gym or find an exercise partner.
Walk on your lunch hour or coffee break.
Take the stairs instead of the elevator.
Take a longer walk with your dog.
For people who enjoy being more active:
Exercise 3-4 times a week, 30 minutes a day.
Choose activities that use the large muscle groups, such as swimming and biking.
Vary your routine to avoid burnout and boredom.
Pack a jump rope in your suitcase to use when you travel.
Does Zetia have any side effects?
There have been few side effects reported while taking Zetia, but they may include tiredness and stomach pain. Rare side effects may be unexplained muscle pain or weakness – these should be discussed with your doctor right away.
DoctorSolve Healthcare Solutions Inc., a Canadian Internet-based pharmacy intermediary (license #BC Q37),offers lower cost, long-term prescription drugs. A professionally registered pharmacist fills all prescriptions. A certified member of the Canadian International Pharmacy Association, DoctorSolve is ranked as one of the best Canadian pharmacies online . DoctorSolve has filled more than 200,000 U.S. prescriptions.
For more information, call 1-866-732-0305 or visit https://www.doctorsolve.com/.