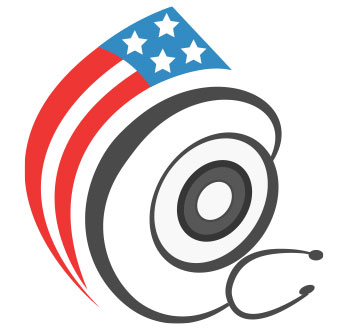 Levitra
Levitra is a medication used to treat erectile dysfunction in men. It helps increase the flow of blood to the penis, allowing for men with erectile dysfunction to achieve and maintain an erection that lasts long enough to finish having sex. Levitra also provided first-time success and reliable improvement of erection quality for many men, including those with high cholesterol, high blood pressure, or diabetes.
How to take Levitra
Levitra may be taken with or without food about an hour before sex. It should not give you an instant erection; you'll need to be sexually excited for it to work. Many men have found success with using Levitra for the first time, but if it doesn't work after a couple of uses, talk to your doctor about adjusting your dose.
What are the signs that I may have erectile dysfunction?
At some point in their lives, almost all men will have some difficulty getting and keeping an erection. You may have erectile dysfunction if you:
Have occasional difficulty getting or keeping an erection
Have erections that are just not as hard as they used to be
Can't achieve an erection at all
What are the causes of erectile dysfunction?
Getting and keeping an erection that lasts long enough to finish having sex is dependent on the blood flowing smoothly and easily through the penis. Any health condition that interferes with the blood flow to the penis may lead to erectile dysfunction. Men with high cholesterol, high blood pressure, or diabetes are at greater risk for erectile dysfunction than men who do not have these conditions.
Erectile dysfunction can also be caused by medical, physical and lifestyle issues such as:
Smoking
Lack of exercise
Obesity
Heavy drinking
Side effects from medication
Lack of sleep
Stress
Depression
Spinal cord injury
Prostate surgery
Who should not take Levitra?
Do not use Levitra if:
You take any form of medication known as "nitrates" or recreational drugs called "poppers" like amyl nitrate or butyl nitrate. Taking Levitra in combination with nitrates (such as nitroglycerin, isosorbide mononitrate, and isosorbide dinitrate) may result in serious side effects.
Your doctor determines that sexual activity poses a health risk for you.
You have a known sensitivity or allergy to any ingredients in Levitra.
Does Levitra have any side effects?
Although the medication is effective and generally well tolerated, some mild side effects are experienced. The most common ones are:
Headache
Flushing
Stuffy or runny nose
Levitra may uncommonly cause an erection that won't go away (priapism). If you get an erection that lasts more than four hours, get medical help right away. Priapism must be treated as soon as possible or lasting damage can happen to your penis, including the inability to have erections. Vision changes, such as seeing a blue tinge to objects or having difficulty telling the difference between the colors blue and green have also be found to occur.
DoctorSolve Healthcare Solutions Inc., a Canadian Internet-based pharmacy intermediary (license #BC Q37),offers lower cost, long-term prescription drugs. A professionally registered pharmacist fills all prescriptions. A certified member of the Canadian International Pharmacy Association, DoctorSolve is ranked as one of the best online pharmacies . DoctorSolve has filled more than 200,000 U.S. prescriptions.
For more information, call 1-866-732-0305 or visit https://www.doctorsolve.com/.