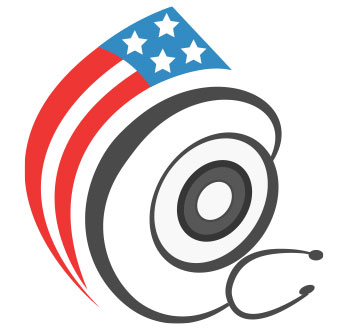 Too much fun in the sun?
By Dr. Julie Chinnock, ND
The sun is shining! Many of us crave this warm light throughout the year and may inadvertently overdo it when summer finally arrives. By now you probably know that, while there are benefits from a certain amount of UV light, too much can eventually cause skin damage (premature wrinkling and aging), cataracts and even skin cancer. In fact, skin cancer is the most common type of cancer in the U.S.
Did you know that there are many prescription drugs and nutraceuticals that may increase our sensitivity to sunlight, thus putting us at increased risk for sunburn?
The following are some of the more common factors that may increase susceptibility to sunlight (photosensitivity):
Prescription drugs: sulfa drugs, tetracycline, other antibiotics, thiazide diuretics, and anti-inflammatory medication piroxicam (Feldene). In addition, omeprazole (Prilosec) and lansoprazole (Prevacid) may increase the photosensitivity of certain herbs.
Health conditions: persons with polymorphous light eruptions, systemic lupus erythematosus (SLE), and certain porphyrias have increased susceptibility.
Diet: Alcohol consumption and saccharin intake may also contribute to sunburn, especially in persons with an underlying photosensitivity.
While photosensitivity from botanicals is rare, there are some case studies that suggest the following may be a factor for some individuals:
Topical oils: angelica root, bergamot, cumin, ginger, grapefruit, lemon, lime, mandarin, and orange oils
Botanicals: St. John's Wort (Hypericum perforatum), celery, dill, fennel, fig, lime, parsley, and parsnip, as well as arnica, artichoke, chrysanthemum, dandelion, endive, lettuce, marigold, and sunflower.
Supplements to help prevent photosensitivity
There are certain oral nutraceuticals that have been shown to have protective qualities against sunlight exposure. For instance, taking cartenoids (25 mg a day) and vitamin E (500 IU a day) may help diminish skin sensitivity to ultraviolet light. Beta-carotene in higher doses has also shown to be beneficial. Green tea (high in antioxidants), when consumed as a beverage and used topically, is also a helpful protectant. Other supplements that may have a positive effect against the sun include Adensine monophosphate (AMP), fish oil, lycopene, vitamin C, vitamin B6, and niacinamide (another common B vitamin).
Topicals to use if you experience sunburn
Lavender (Lavandula angustifolia) oil and steeped black tea bags (Camellia sinensis) are two substances to apply to the skin if you have minor sunburn that may help ease the pain and accelerate healing.
Protecting yourself from the sun
The most important step in treating photosensitivity is to identify whether a topical substance or something that you may be ingesting is causing the reaction, and then eliminate it, if possible.
Use caution when you're outside, even on an overcast day. Avoid peak sun hours (between 10 am and 4 pm), wear a hat, protective clothing, good sunglasses, and be sure to use sunscreen with a sun protection factor (SPF) of at least15 every day. Many lotions come with SPF protection already in them. Look for one with titanium or zinc oxide.
Speak with your licensed health care provider if you are taking prescription medication or nutraceuticals that may increase your photosensitivity. Above all, enjoy the sun in a healthy and responsible way!
DoctorSolve Healthcare Solutions Inc., a Canadian Internet-based pharmacy intermediary (license #BC Q37),offers lower cost, long-term prescription drugs. A professionally registered pharmacist fills all prescriptions. A certified member of the Canadian International Pharmacy Association, DoctorSolve is ranked as one of the best Canadian pharmacies online . DoctorSolve has filled more than 200,000 U.S. prescriptions.
For more information, call 1-866-732-0305 or visit https://www.doctorsolve.com/.