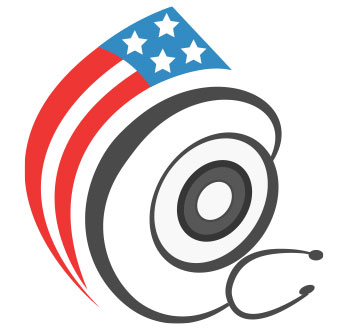 Will Oxeze (formoterol) help with my Asthma?
Oxeze is part of a class of medications known as bronchodilators. It helps asthma patients open up airways and make breathing easier, preventing its symptoms and decreasing the number of asthma attacks?. When Oxeze is inhaled, it prevents certain cells from releasing substances that cause asthma symptoms in the lungs and breathing passages. Oxeze does not relieve an asthma attack that has already started. Patients with Chronic Obstructive Pulmonary Disease (COPD) such as chronic bronchitis and emphysema can also be treated with Oxeze.
Before using Oxeze, tell your doctor if you are allergic to Oxeze or any other drugs, substances, such as foods, preservatives, or dyes. Inform your doctor if you are pregnant or planning to become pregnant or are breastfeeding a baby. Children and older patients, use Oxeze with caution.
Precaution, while using Oxeze:
Do not use this medicine to treat wheezing that is getting worse.
Do not stop taking the anti-inflammatory medicine even if your asthma seems better unless you are told to do so by your doctor.
Do not stop using this medicine or other asthma medicines without asking your doctor.
Oxeze will not relieve an asthma attack that has already started.
Do not wash and reuse your inhaler. Use a new inhaler with each refill of your medicine.
Do not use a spacer with this medicine.
Do not exhale into your inhaler.
Do not use the inhaler for this medicine with any other medicine.
Dry your hands before handling this medicine.
Do not use Oxeze if you have these medical problems:
Acutely deteriorating asthma
Blocked heart
High blood pressure
Irregular heartbeat
Structural problems with the heart
Weak heart, unable to circulate blood effectively
Diabetes
Overactive thyroid
Seizures
Strong response to this kind of medicine
How do I take Oxeze?
Oxeze does not relieve an asthma attack that has already started, it only prevents asthma attacks. If an asthma attack has already started, use another medicine or check with your doctor.
Use Oxeze every day, as prescribed by your doctor, to prevent asthma attacks. Once your symptoms improve and asthma attacks have decreased, continue taking Oxeze as prescribed by your doctor. Do not stop using Oxeze unless your doctor tells you to.
Oxeze is used with a special inhaler with instructions, read directions carefully. If you are not sure how to use the inhaler or understand the instructions on the inhaler, make sure you speak with your doctor to make sure you are using it properly.
Other things to keep in mind:
Do not wash and reuse your inhaler, use a new inhaler with each refill of Oxeze.
Do not use a spacer with this medicine.
Do not use the inhaler with medication and with any other medicine.
Make sure you dry your hands before using the inhaler.
Keep the medicine out of the reach of children.
Do not store in damp places such as the bathroom or kitchen sink. Heat or moisture may cause the medicine to break down.
Do not refrigerate. Do not freeze the medicine.
Do not keep outdated medicine or medicine if it is no longer needed. Ask your doctor how medicine should be disposed of.
What happens if I missed a dose?
If a dose is missed, take it as soon as possible. Skip your next dose if it is almost time for your next dose and then return to your regular dosing schedule. Do not double your doses.
Side Effects
Common side effects:
Chills
Cold or flu-like symptoms
Cough or hoarseness
Fever
Sneezing
Sore throat
Less common
Body aches or pain
Chest pain or discomfort
Congestion
Cough producing mucous
Difficulty breathing
Dry throat
Headache
Labored breathing
Pain or tenderness around eyes and cheekbones
Runny nose
Shortness of breath
Tender, swollen glands in the neck
Tightness in chest
Trauma
Trouble swallowing
Voice changes
Wheezing
Rare
Convulsions
Decreased urine
Dry mouth
Fainting
Fast pounding, or irregular heartbeat, or pulse palpitations
Increased thirst
Irregular heartbeat
Loss of appetite
Noisy breathing
This information is advisory only. It does not contain all information about this drug. If you have any questions about Oxeze ask your doctor, pharmacist, or health care provider.
DoctorSolve Healthcare Solutions Inc., a Canadian Internet-based pharmacy intermediary (license #BC X23), offers low-cost, long-term prescription drugs. A professionally registered pharmacist fills all Canadian prescriptions. A certified member of the Canadian International Pharmacy Association, DoctorSolve is ranked as one of the best online Canadian pharmacies.
For more information on how to order Canada drugs safely and securely call 1-866-732-0305 or visit https://www.doctorsolve.com/ – a trusted and reliable Canadian online pharmacy since 1999.