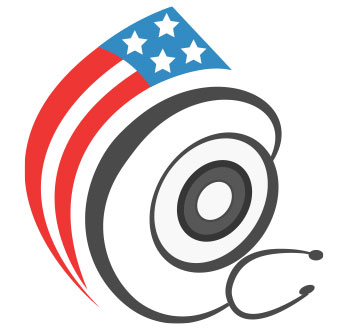 Prev PAC
Prev PAC is the combination of amoxicillin, clarithromycin, and lansoprazole that is used to prevent gastric ulcers by decreasing the amount of acid produced in the stomach. Prevpac does not work for viral infections such as a common cold or the flu.
Before using Prevpac, tell your doctor if you are allergic to Prevpac or any other drug. Inform your doctor if you use birth control pills, are pregnant or planning to become pregnant, or are breastfeeding a baby during the treatment. Also, let your doctor know about all the prescribed or non-prescribed medicine, minerals, vitamins, and herbal product that you use.
Tell your doctor if you have/are:
Kidney disease
Liver disease
Certain heart problems, family history of certain heart problems (QT prolongation in the EKG, sudden cardiac death)
Low levels of potassium or magnesium in the blood, blood disorders
Asthma or other lung diseases
High blood pressure, diabetes
Tobacco use
Having surgery, including dental surgery
Allergic to ampicillin, azithromycin, carbenicillin, dicloxacillin, erythromycin, oxacillin, penicillin, telithromycin, and troleandomycin.
How do I take Prevpac?
Follow directions as prescribed by your doctor and on the prescription label. One dose of Prevpac consists of 3 capsules and 1 tablet. Take Prevpac twice daily before you eat or as instructed by your doctor. Do not take multiple doses of Prevpac. Do not take Prevpac longer than prescribed by your doctor. Each pill needs to be swallowed whole so do not crush, chew, break, or open the pills. If a dose is missed, take it as soon as possible. Skip the missed dose if it is almost time for the next dose. If you have taken more than one dose at a time, and are experiencing symptoms such as stomach pain, diarrhea, nausea, vomiting, or urinating less than usual, get emergency medical help immediately.
Prevpac may cause dizziness or drowsiness; use caution in activities such as driving or using machinery. If you are an elderly taking Prevpac, you may be more sensitive to its effects.
If you are experiencing hives, difficulty breathing, swelling of your face, lips, tongue, or throat, contact emergency medical help immediately.
Serious Side Effects Include:
Diarrhea that is watery or bloody
Fever, chills, body aches, flu symptoms.
Easy bruising or bleeding, unusual weakness
Agitation, confusion, unusual thoughts, or behavior
Sore throat, headache with a severe blistering, peeling, and red skin rash.
Less Serious Side Effects Include:
Unusual or unpleasant taste in your mouth
Headache, dizziness
Nausea, vomiting, stomach pain
Constipation
Dry mouth increased thirst
Vaginal itching or discharge
This information is advisory only. It does not contain all information about this drug. If you have any questions about Prevpac ask your doctor, pharmacist, or health care provider.
DoctorSolve Healthcare Solutions Inc., a Canadian Internet-based pharmacy intermediary (license #BC X23), offers low-cost, long-term prescription drugs. A professionally registered pharmacist fills all Canadian prescriptions. A certified member of the Canadian International Pharmacy Association, DoctorSolve is ranked as one of the best online Canadian pharmacies by .
For more information on how to order Canada drugs safely and securely call 1-866-732-0305 or visit https://www.doctorsolve.com/ – a trusted and reliable Canadian online pharmacy since 1999.