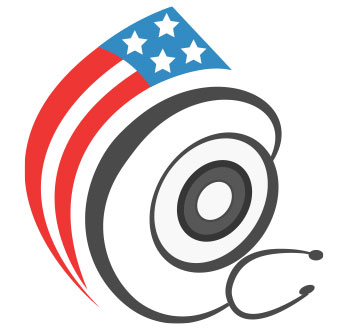 What is Emend?
Emend is taken to help prevent the nausea and vomiting that is often induced by chemotherapy. It is an antiemetic medication, which means that it works by stopping the brain from receiving signals that cause nausea and vomiting. Emend is prescribed by your doctor to work in combination with other antiemetic drugs to help treat CINV (chemotherapy-induced nausea and vomiting).
How is Emend taken?
Take Emend exactly as prescribed by your doctor.
Emend is a capsule which should be swallowed with a drink.
If you are a cancer patient the recommended dose is:
One 125-mg capsule (white/pink) by mouth 1 hour before you start your chemotherapy treatment
AND
One 80-mg capsule (white) each morning for the 2 days following your chemotherapy treatment
This medication may be taken with or without food. Do not start taking Emend if you already have nausea and vomiting – call your doctor for advice on what to do. If you take too much, call your doctor, local emergency room, or poison control center right away.
What should I tell my doctor before taking Emend?
Tell your doctor:
if you are pregnant or plan to become pregnant. It is not known if Emend can harm your unborn baby.
if you are breast-feeding. It is not known if Emend passes into your milk and if it can harm your baby.
if you have liver problems.
about all your medical problems.
about all the medicines that you are taking or plan to take, prescription and nonprescription medicines, vitamins, and herbal supplements. This medication may cause serious life-threatening reactions if used with certain medicines. Some medicines can affect Emend. This medication may also affect some medicines, including chemotherapy, causing them to work differently in your body.
Your doctor may check to make sure your other medicines are working, after you have taken Emend. Patients who take Coumadin (warfarin) may need to have blood tests after taking Emend to check their blood clotting.
Women who use birth control during treatment and for up to 1 month after using Emend should also use a back-up method of contraception to avoid pregnancy.
Side effects
Patients taking the 125 mg/80 mg regimen of Emend to prevent nausea and vomiting caused by chemotherapy may experience these common side effects:
tiredness
nausea
hiccups
constipation
diarrhea
loss of appetite
headache
hair loss
DoctorSolve Healthcare Solutions Inc., a Canadian Internet-based pharmacy intermediary (license #BC X23),offers lower cost, long-term prescription drugs. A professionally registered pharmacist fills all Canadian prescriptions. A certified member of the Canadian International Pharmacy Association, DoctorSolve is ranked as one of the best Canadian pharmacies online . DoctorSolve has filled more than 200,000 U.S. prescriptions.
For more information on how to order Canada drugs safely and securely call 1-866-732-0305 or visit https://www.doctorsolve.com/ – a trusted and reliable Canadian online pharmacy for over 6 years.