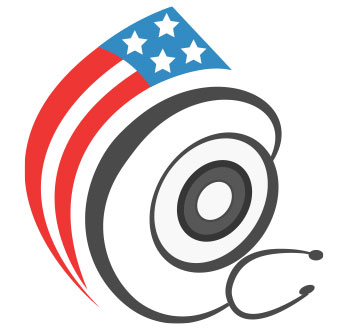 Using Apresoline to Treat High Blood Pressure.
Apresoline is a vasodilator that is used to treat high blood pressure (hypertension). Apresoline, which is available to purchase at our online Canadian pharmacy, is also used to control high blood pressure in a mother during pregnancy or in emergency situations.
It works by relaxing the muscles in your blood vessels to help them dilate (widen). Apresoline allows blood to flow more easily through your veins and arteries and increasing the supply of blood and oxygen to the heart while reducing its workload.
What Are Some Lifestyle Changes I Can Make To Prevent High Blood Pressure?
1. Reducing stress can help a person's blood pressure as well as employing relaxation techniques.
2. Try to maintain a diet that is high in potassium, magnesium, and calcium.
3. Frequent exercising of moderate intensity. Thirty to sixty minutes, for four or more days a week will greatly help your blood pressure.
4. Reduce your sodium intake. Foods that are high in salt can raise your blood pressure quickly.
5. Avoid smoking. If you are already smoking, try to quit as soon as possible.
6. Reduce your alcohol consumption as it negatively affects a person's blood pressure.
7. Weight is a factor, try to lose weight if you consider yourself overweight.
8. Adjust your diet so that you can reduce your cholesterol and fat intake.
Before using Apresoline, tell your doctor if you are allergic to Apresoline or any other medicine, if you are pregnant or plan to become pregnant during treatment or are breast feeding. Tell your doctor about all your prescription and non-prescription medicines, vitamins, minerals, herbal products, and drugs you are using.
What important information do I need to know before taking Apresoline?
Do not use Apresoline if you have these medical problems:
Coronary artery disease

Rheumatic heart disease affecting the mistral valve

Kidney disease

Lupus

Angina pectoris (chest pain)

Have ever had stroke
Precaution, while using Apresoline:
Your blood pressure and blood test has to be checked on regular basis.

Do not take it in large amounts or for a prolonged time.

Avoid getting up too fast from a sitting or lying position, or you may feel dizzy.

Take caution when driving, using heavy machinery, or doing anything that requires mental alertness as Apresoline may result in headaches and dizziness.

Do not take other medications (I.E. appetite control, asthma, colds, cough, hay fever, or sinus problem) without asking your doctor.
What are the side effects?
Serious side effects:
Fast or pounding heartbeats

Swelling in your face, stomach, hands, or feet

Numbness, burning, pain, or tingly feeling

Feeling like you might pass out

Confusion, unusual thoughts or behavior

Pale skin, easy bruising

Painful or difficult urination

Dark-colored urine

Urinating less than usual or not at all

Joint pain or swelling with fever, chest pain, weakness or feeling tired
Less serious side effects:
Nausea, vomiting, loss of appetite

Diarrhea, constipation

Headache

Dizziness

Anxiety

Muscle or joint pain

Runny or stuffy nose

Mild itching or skin rash
This information is advisory only. It does not contain a
ll information about this drug. If you have any questions about Apresoline, ask your doctor, pharmacist, or health care provider.
DoctorSolve Healthcare Solutions Inc., a Canadian Internet-based pharmacy intermediary (license #BC X23), offers low cost, long-term prescription drugs. A professionally registered pharmacist fills all Canadian prescriptions. A certified member of the Canadian International Pharmacy Association, DoctorSolve is ranked as one of the best online Canadian pharmacies .
For more information on how to order Canada drugs safely and securely call 1-866-732-0305 or visit https://www.doctorsolve.com/ – a trusted and reliable Canadian online pharmacy since 1999.