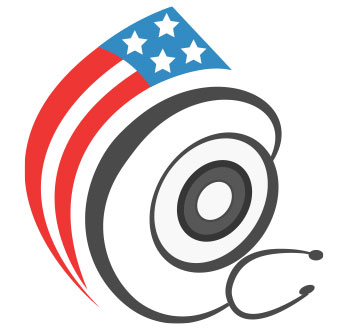 Ortho 777 Birth Control
Ortho 777 Birth Control is an oral contraceptive pill that is used to prevent pregnancy. It has two types of hormones: estrogens and progestin. It works by stopping a woman's egg from developing each month, preventing the egg from being fertilized or for a fertilized egg to be implanted in the wall of the womb. Ortho 777 also helps regulate periods, decreasing blood loss, painful periods, and the risk of ovarian cysts.
Before taking Ortho 777, tell your doctor if you have allergic reactions to estrogen or progestin and to any other substances such as foods, preservatives, or dyes. Also inform your doctor if you are on a special diet, such as a low-sodium or low-sugar diet and if you are planning on becoming pregnant or think you are pregnant or are breastfeeding a baby. Tell your doctor if you are using other contraceptive medicine.
Do not use this medication if you have are:
Abnormal changes in menstrual or uterine bleeding, Endometriosis, Fibroid tumors of the uterus, Blood clots (or history of), Heart or circulation disease, Stroke (or history of Breast disease, Cancer, including breast cancer (or history of or family history of Chorea gravid arum, Gallbladder disease or gallstones (or history of), High blood cholesterol, Liver disease (or history of, including jaundice during pregnancy or oral contraceptive use), Mental depression (or history of), Diabetes mellitus, Epilepsy (seizures), Heart or circulation problems, High blood pressure (hypertension) or Migraine headaches.
Precaution, while using Ortho 777 Birth Control:
Take this medicine with food to help prevent nausea that may occur during the first few weeks.
Your body may take 1 week before the birth control will take full effect.
Try to take the doses within 24 hours to reduce the possibility of side effects and to prevent pregnancy.
Inform your medical doctor or dentist that you are currently taking this medicine before any kind of surgery (including dental surgery) or emergency treatment.
While using Ortho 777 birth control, your menstrual period may start earlier than usual.
Avoid Smoking.
Side Effects
Rare Side effects:
Abdominal or stomach pain (sudden, severe, or continuing); coughing up blood; headache (severe or sudden); loss of coordination (sudden); loss of vision or change in vision (sudden); pains in chest, groin, or leg (especially in calf of leg); shortness of breath (sudden or unexplained); slurring of speech (sudden); weakness, numbness, or pain in arm or leg (unexplained)
More common side effects:
Changes in the uterine bleeding pattern at menses or between menses, such as decreased bleeding at menses, breakthrough bleeding or spotting between periods, prolonged bleeding at menses, complete stopping of menstrual bleeding that occurs over several months in a row, or stopping of menstrual bleeding that only occurs sometimes
Less common side effects:
Headaches or migraines (although headaches may lessen in many users, in others, they may increase in number or become worse); increased blood pressure; vaginal infection with vaginal itching or irritation, or thick, white, or curd-like discharge
This information is advisory only. It does not contain all information about this drug. If you have any questions about Ortho 777, ask your doctor, pharmacist, or health care provider.
Popular Birth Control Pills
Seasonale Alesse 28 day Alesse 21 day
YAZ Birth Control 28 day YAZ Birth Control 24 day
Also Read
Can you take birth control pills continuously?
21 vs 24 Day Birth Control Pills
Benefits and side effects of Lybrel birth control pill
Additional benefits of taking Yasmin with Drospirenone
Important information about Alesse oral contraceptive