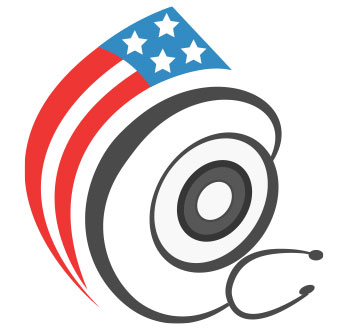 Will Pletal Help My Leg Pain Caused by Intermittent Claudication?
Pletal is a phosphodiesterase type 3 inhibitor. It is designed to improve the blood flow in blood vessels. Pletal's most common use is to reduce leg pain caused by poor circulation or intermittent claudication. Pletal can enable a person who suffers from these circulatory issues to walk farther and without experiencing serious leg pain. Pletal can accomplish this by preventing the blood from clotting and by dilating or relaxing the blood vessels in the legs.
How does Intermittent Claudication Result In Leg Pain?
Intermittent claudication is typically caused by a temporary inadequate supply of oxygen to the muscles of the leg. The limited oxygen supply is often a result of narrowing of the arteries that supply the leg with blood. In turn, this limits the amount of oxygen that the leg muscles receive and it is especially noticeable when a person exercises.
What Should I Tell my Doctor Before Using Pletal?
You are pregnant, planning to become pregnant, or are breast-feeding

You are taking any prescription or nonprescription medicine, herbal preparation, or dietary supplement

Allergies to medicines, foods, or other substances

Liver or kidney problems

Any medical or dental care, emergency care, or surgery

Have any type of heart failure
What Should I Know Before Using Pletal?
Take Pletal by mouth at least 30 minutes before or 2 hours after eating.

Do not eat grapefruit or drink grapefruit juice while you take Pletal.

You may experience the benefits of Pletal 2 to 4 weeks after beginning treatment.

Lab tests, including complete blood cell counts, may be performed while you use Pletal.

Do not drive or perform other possibly unsafe tasks until you know how you react to it as it may cause dizziness.

Do not use tobacco products, such as cigarettes during the treatment.

Children and Older adults must use Pletal with caution.
What Are the Side Effects of Pletal?
Common side effects
Abnormal stools; back pain; bloating or swelling of ankles, feet, or hands; diarrhea; dizziness; feeling of a whirling motion; gas; headache; increased cough; indigestion; infection; muscle aches; nausea; runny nose; sore throat; stomach pain; swelling of the legs and feet.
Severe side effects:
Severe allergic reactions (rash; hives; itching; difficulty breathing; tightness in the chest; swelling of the mouth, face, lips, or tongue); black, tarry stools; fast or irregular heartbeat; pounding in the chest; unusual bruising or bleeding; vomiting material that looks like coffee grounds.
This information is advisory only. It does not contain all information about this medication. If you have any questions about Pletal, ask your doctor, pharmacist, or health care provider.
DoctorSolve Healthcare Solutions Inc., a Canadian Internet-based pharmacy intermediary(license #BC X23), offers low cost, long-term prescription drugs. A professionally registered pharmacist fills all Canadian prescriptions. A certified member of the Canadian International Pharmacy Association, DoctorSolve is ranked as one of the best online Canadian pharmacies .
For more information on how to order your drugs from Canada safely and securely call 1-866-732-0305 or visit http://www.doctorsolve.com/ – a trusted and reliable Canadian online pharmacy since 1999.