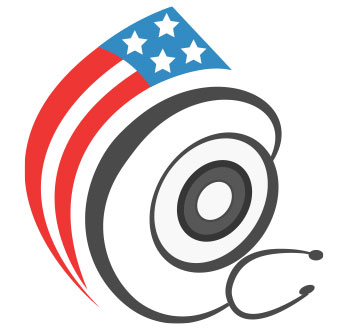 Migraine symptoms? Try Maxalt for relief
Maxalt (Rizatriptan) is a medicine used to treat headache, pain and other symptoms of migraine in adults. It is a selective serotonin receptor agonist and works by narrowing dilated blood vessels in the brain, therefore relieving migraine headaches.
Migraine symptoms
Common symptoms of migraine include:
Throbbing or pulsating headache on one side of your head.
Moderate to severe headache intensity.
Worsening of your headache with routine physical activity.
Nausea, vomiting, or both.
Sensitivity to light and noise, and sometimes smells.
Before using Maxalt
You should tell your doctor before using this medicine if you have/had these medical conditions:
Heart disease and stroke.
Uncontrolled high blood pressure, diabetes, high cholesterol.
Chest pain, shortness of breath.
Pregnant, planning to become pregnant or are breast-feeding.
How to take Maxalt
Take a one dose of Maxalt as soon as your migraine symptoms appear. A second dose may be taken if there is only a partial response or symptoms of the migraine return. Do not take it sooner than 2 hours after the first dose. Do not exceed more than 30mg in a 24-hour period. Do not take additional doses if you do not get a response from the first dose. Do not increase your dose without first consulting your doctor.
Side effects of Maxalt
If any of these severe side effects occur, seek medical attention right away.
Severe allergic reactions (rash; hives; difficulty breathing; tightness in the chest; swelling of the mouth, face, lips, or tongue)
Bloody diarrhea
Changes in vision
Chest pain, heaviness, or pressure
Cold, tingling, or numb hands or feet
Fainting or unsteadiness
Fast or irregular heartbeat
Pain or tightness in jaw or neck
Stomach pain
Unusual weakness
Seek medical attention only if these common side effects persist or worsen.
Diarrhea
Dizziness
Drowsiness
Fatigue
Nausea
Weakness
DoctorSolve Healthcare Solutions Inc., a Canadian Internet-based pharmacy intermediary (license #BC X23), offers low cost, long-term prescription drugs. A professionally registered pharmacist fills all Canadian prescriptions. A certified member of the Canadian International Pharmacy Association, DoctorSolve is ranked as one of the best Canadian pharmacies online . DoctorSolve has filled more than 200,000 U.S. prescriptions.
For more information on how to order Canada drugs safely and securely call 1-866-732-0305 or visit https://www.doctorsolve.com/ – a trusted and reliable Canadian online pharmacy for over 6 years.