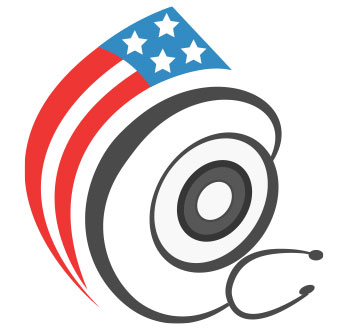 Examining the ABC 20/20 Report
The ABC 20/20 report released a week ago concerning the safety of buying medications online has been the subject of debate. The report which was the combined efforts of NABP, LegitScript, Big Pharma and ASOP gave the impression that all the drugs purchased online are 100% unsafe. However, the evidence does not support this. There are some factors you need to consider when purchasing your medications online.
Storefronts or Online Pharmacies
The report advises against buying medications from storefronts. According to this report, storefronts claim to be "Canadian" in order to gain the trust of Americans because many Americans trust Canadian pharmacies. Although there are legitimate storefronts, we cannot validate their safety and this is why it is best to avoid them.
There are valid foreign Online Pharmacies
Although the ABC 20/20 report and various investigations conducted prove that indeed rogue online pharmacies exist, this is not sufficient to paint all online pharmacies in the same light.  The National Bureau of Economic Research conducted a study which showed there are many online pharmacies that sell legitimate prescriptions and they do so at reasonable prices which save American patients some money. There are strict rules you should follow when purchasing medications online to avoid falling into the hands of rogue pharmacies.
Avoid buying medications from online pharmacies that are ready to give you health maintenance drugs without insisting on getting a legal prescription from your physician.
Avoid an online pharmacy that doesn't have a license from its provincial/government licensing body and a good example of such bodies is the College of Pharmacy/Pharmacists.
Avoid an online pharmacy without a telephone number or physical location.
Avoid an online pharmacy that doesn't get information on your personal health history and any drugs you might be currently taking.
If you are unsure of the validity of an online pharmacy, you can always verify by looking it up at the CIPA website. The International Business Times published a report following the ABC story to the effect that there are some legitimate online pharmacies in Canada. It went ahead to say that some selected Canadian pharmacies have been verified as legitimate by the and CIPA. John Horton, the founder and CEO of LegitScript went ahead to say, "We've seen that in some cases the drugs are genuine. They are the real thing."
What active and inactive ingredients entail
The ABC 20/20 report classified some "unknown impurities" used in the manufacture of drugs sold online as being harmful. We are still not sure who verified this claim. We are not refuting the fact that some counterfeit medications are made of harmful chemicals. Our question is, "What are the "unknown impurities" in these medications mentioned in the report? You might wonder why that is important but if we are to go by LegiScript/John Horton tactic then semantics are important.
There are two major ingredients found in all medications and these are active and inactive ingredients. API is the abbreviation for active ingredients and these are what enables the medication perform its function. On the other hand, there are many components that constitute inactive ingredients and examples include binders, colorants and inert fillers. Most of the time, they normally affect the medication's efficiency although this is not always the case. It is important for ABC's report to clarify what the "unknown impurities" are.