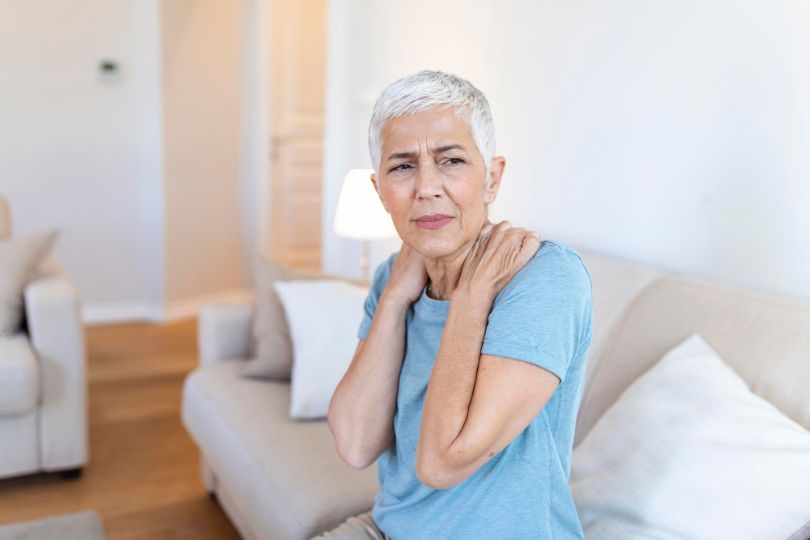 Can Zanaflex (tizanidine) relieve my muscle spasms?
Zanaflex (Tizanidine) is mainly used for treating muscle spasms, cramping, and tightness, blocking nerves from stimulating muscles to contract. It is used to treat patients with multiple sclerosis, spinal cord injuries, and other relating disorders.
Before using Zanaflex, tell your doctor if you are allergic to Zanaflex or any other drug, you are pregnant or plan to become pregnant, or are breastfeeding a baby during treatment. Tell your doctor about all the prescription and over-the-counter, vitamins, minerals, and herbal products that you use. Also, let your doctor know if you have liver disease, kidney disease, high or low blood pressure, and a history of Long QT syndrome.
Important information about Zanaflex:
Zanaflex is a short-acting medication that should be taken only for daily activities that require relief from muscle spasticity.
Do not take more than three doses (36 mg) of Zanaflex in a 24-hour period. Too much of this medication can damage your liver.
Cold or allergy medicine, narcotic pain medicine, sleeping pills, other muscle relaxers, and medicine for seizures, depression, or anxiety can add to sleepiness caused by Zanaflex.
Avoid drinking alcohol. It can increase some of the side effects of Zanaflex.
Your liver function will need to be tested regularly.
Do not stop using this medication suddenly without first talking to your doctor.
Do not use Zanaflex at a time Shen muscle tone is needed to assure safe balance and movement for certain activities.
Do not take Zanaflex if you are also taking the antidepressant fluvoxamine (Luvox), or the antibiotic ciprofloxacin (Cipro).
Side Effects:
Serious side effects:
Feeling light-headed, fainting, slow heart rate
Hallucinations, confusion, unusual thoughts, or behavior
Nausea, stomach pain, low fever, loss of appetite, dark urine, clay-colored stools, jaundice (yellowing of the skin or eyes)
Burning or pain when you urinate
Less serious side effects:
Drowsiness or dizziness
Feeling anxious or nervous
Numbness or tingling
Stomach pain, diarrhea, constipation, vomiting
Fever
Dry mouth
Muscle weakness, back pain
Increased muscle tone or spasms
Sweating or skin rash
How can I prevent muscle spasms?
Exercising every day and eating a high mineral diet would definitely help. Exercising every day does not always mean working out in a gym every day, you can also exercise by integrating more walks, hiking, biking, swimming, and doing yoga to stay healthy. Make sure you stretch before you exercise.
This information is advisory only. It does not contain all information about this drug. If you have any questions about Zanaflex ask your doctor, pharmacist, or health care provider.
DoctorSolve Healthcare Solutions Inc., a Canadian Internet-based pharmacy intermediary (license #BC X23), offers low-cost, long-term prescription drugs. A professionally registered pharmacist fills all Canadian prescriptions. A certified member of the Canadian International Pharmacy Association, DoctorSolve is ranked as one of the best online Canadian pharmacies.
For more information on how to order Canada drugs safely and securely call 1-866-732-0305 or visit https://www.doctorsolve.com/ – a trusted and reliable Canadian online pharmacy since 1999.