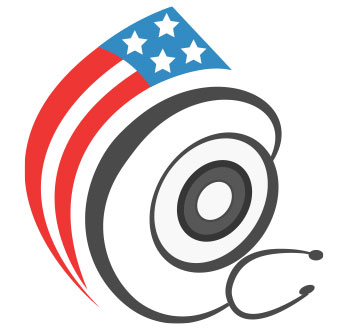 Treating Hepatitis B with Baraclude
Baraclude is a nucleoside analog (antiviral product preventing viral replication in the infected cell), that treats the hepatitis B virus infection. It is used to treat chronic hepatitis B, preventing the virus from multiplying and infecting new liver cells and reducing the amount of hepatitis B virus in the blood. 
If you are pregnant, planning to become pregnant, or are breastfeeding, ask your doctor if you are allergic to Baraclude before using it and learn the benefits and risks of using Baraclude while pregnant. Do not breastfeed while taking Baraclude, it is not known if Baraclude is found in breast milk. 
Tell your doctor if you have HIV or AIDS, Kidney disease, Liver disease, and if you have had a liver transplant. Also, let your doctor know if you are taking prescription and/or over-the-counter medications, vitamins, minerals, and herbal products. 
What you should know before you take Baraclude
Baraclude may be caused by lactic acidosis and/or severe Liver symptoms.

 

It should be taken on an empty stomach at least 2 hours before or after eating. Best results if taken at the same time each day.

 

Taking Baraclude will not prevent you from passing hepatitis B to other people through unprotected sex or sharing of needles.

Baraclude may cause dizziness and will worsen if alcohol or certain medicines is consumed.

The Hepatitis B virus may spread even when you are taking Baraclude. Baraclude is not a cure for Hepatitis B virus infection.      Ask your doctor for safe sexual practices to protect your partner. A vaccine is available to protect people at risk. Do not share needles or personal items that may have blood or body fluids on them (for example toothbrushes or razors).

 

While you use or when stop using Baraclude, you may participate in a lab test, including liver and kidney function, to monitor your condition or check for side effects.

 

The elderly using Baraclude may be more sensitive to its effects. Use with caution. Children younger than 16 years old should use Baraclude with extreme caution-safety and effectiveness have not been confirmed.
What are the side effects?
Muscle pain or weakness

 

Numb or cold feeling in your arms and legs

Trouble breathing

 

Nausea with vomiting

Fast or uneven heart rate

Low fever

 

Nausea, stomach pain, loss of appetite

 

Dark urine, clay-colored stools

 

Jaundice

 

Mild nausea, vomiting, diarrhea, upset stomach

 

Headache

 

Skin rash

 

Sleep problems (insomnia)
This information is advisory only. It does not contain all information about this drug. If you have any questions about Baraclude ask your doctor, pharmacist, or health care provider.

DoctorSolve Healthcare Solutions Inc., a Canadian Internet-based pharmacy intermediary (license #BC X23), offers low-cost, long-term prescription drugs. A professionally registered pharmacist fills all Canadian prescriptions. A certified member of the Canadian International Pharmacy Association, DoctorSolve is ranked as one of the best online Canadian pharmacies.

For more information on how to order Canadian drugs safely and securely call 1-866-732-0305 or visit https://www.doctorsolve.com/ – a trusted and reliable Canadian online pharmacy since 1999.