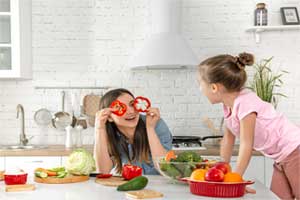 Important Foods for Women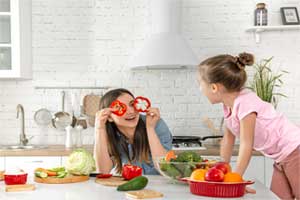 Fish
Most (wild) fish is loaded with omega-3 fatty acids. Omega-3 has health benefits like anti-aging properties, skin improving properties, and cancer-preventing properties. Wild fish is also full of vitamin D. Vitamin D is a major immune system booster, and it allows for calcium to be absorbed into the body. Because women are more likely than men to develop osteoporosis, it is important that Women consume more vitamin D. Calcium is useless without vitamin D. More benefits of omega-3s include a reduced risk of breast cancer, lower cholesterol, lower blood pressure, and improved brain function.
Broccoli
The main health benefit of broccoli is that it is an amazing cancer-preventing food. It has the ability to neutralize carcinogens that are cancer threats, and they help get rid of cancer-causing toxins by stimulating detoxifying enzymes. One compound found in broccoli has been shown to reduce the risk of breast cancer and cervical cancer as well as stop the spread of existing cancer. Broccoli is full of folate, a crucial nutrient for pregnant women that helps fetal development and protects against birth defects. Broccoli is also a natural mood booster.
Depression
is twice as common in women than men and the folate in broccoli has been linked to helping fight depression by increasing serotonin levels in the brain. Broccoli can also help with PMS symptoms. Broccoli is a diuretic that helps to reduce bloating in women.
Red Meat
Red meat is full of
Iron
. The main function of iron is to help transport oxygen via the bloodstream and distribute it throughout the body. It's really important that women incorporate iron into their diet because they experience monthly blood loss. Iron can be found in other foods such as eggs, oatmeal, and spinach.
Onions
The health benefits from onions are outstanding. Onions are naturally anti-inflammatory, antibacterial, and are a natural blood thinner. Onions are rich in chromium, fiber, and vitamin C, and they also contain
vitamin B6
which helps with improving mood, manganese, tryptophan, folate, and potassium. These properties help promote good health and healing. In addition, onions are cancer-fighting food. Women who consume a lot of onions have been linked to a 25% reduced risk of breast cancer and a 73% reduced risk of ovarian cancer.