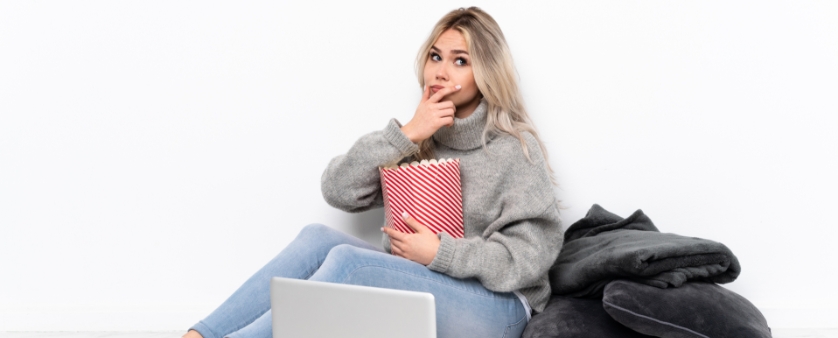 Pyralvex solution – Mouth Ulcer Remedy
When obtaining the Pyralvex oromucosal solution read all of the insert leaflet before you start using the medicine. Remember to keep the leaflet as you may want to refer to it again. If you have further questions upon reading the leaflet, ask your doctor or pharmacist. This medicine is a prescription medicine and as such do not pass it on to others. It may harm them even if their symptoms are the same as yours. If any of the side effects become serious, or you notice side effects not listed on the leaflet please let your doctor or pharmacist know. 
How does Pyralvex work?
Pyralvex solution contains two active ingredients namely salicylic acid and rhubarb extract. Salicylic acid is a type of medicine called salicylate. It works by blocking the action of a substance in the body called cyclo-oxygenase.  
Cyclo-oxygenase is involved in the production of various chemicals in the body, including some known as prostaglandins.  
Prostaglandins have many actions and are involved in causing inflammation. The body produces prostaglandins in response to injury and they cause an increase in the blood supply to the area of damage. This results in swelling, heat, redness and pain in that area. By blocking cyclo-oxygenase, salicylic acid stops the formation of prostaglandins and therefore reduces inflammation and pain in the area of the mouth it is applied to. 
Rhubarb (Rheum officials) is a plant. Its stalk is commonly eaten. Its root and underground stem are used in traditional Chinese medicine combinations as well as in Pyralvex. It contains chemicals that can help heal cold sores. Rhubarb also contains fibre, which might help reduce cholesterol levels and affect stomach conditions.  
People use rhubarb for diarrhea, stomach pains, indigestion, symptoms of menopause such as hot flashe
s, mood, quality of life and fatigue, menstrual cramps, obesity, swelling of the pancreas thereby possibly reducing a stay in hospital with pancreatitis, and many other conditions for which they are not any randomly controlled medical studies to verify these claims.  
Rhubarb root and rhizome are possibly safe when taken medicinal amounts for up to two years. Rhubarb stalk is possibly safe when taken in medicinal amounts for up to four weeks. It's usually well tolerated. Side effects might include stomach cramps, diarrhea, nausea, vomiting and cramps.  
Pyralvex indication for use?
Pyralvex solution is used to relieve the pain and discomfort caused by mouth ulcers and denture irritation. There is no Pyralvex solution for babies or children younger than 12.  
The solution also has some antimicrobial properties that help prevent irritated areas from getting infected.  
The pyralvex solution should be applied to the sore area of the mouth three to four times daily using the brush provided. If you miss a dose just continue with the next planned dose do not use a makeup dose.  
How to use Pyralvex?
Always use Pyralvex exactly as your doctor had instructed you. 
In adults and the elderly Pyralvex should be applied liberally to the ulcer or irritated denture area (after dentures have been removed) 3 to 4 times a day using the provided brush. 
For denture irritation, leave 30 minutes after applying the solution before putting the dentures back in. Avoid rinsing the mouth or eating for 15 minutes after use of pyralvex. 
Don't apply pyralvex solution directly to the dentures, as this can further irritate the gums. 
Do not use it for more than 7 days 
Do not exceed the stated frequency of application as excess Pyralvex may be harmful. 
What important information should I know about pyralvex?
Each bottle of this medicine should only be used by one person. Do not exceed the recommended dose. 
Do not use it in children under 16. There is no Pyralvex solution for babies. In April 21 2009. The Medicines and Healthcare products Regulatory Agency (MHRA) have recommended that topical products containing salicylic acid (the main active ingredient in Pyralvex ) should no longer be used by children and adolescents under the age of 16 years.  
This advice is purely a precautionary measure, based on a theoretical risk if these products are overused in childre
n. If you have previously used Pyralvex on your child without any problems you should not worry- there is very little risk of an adverse reaction. 
Pyralvex is a colored liquid and can stain material. Care should be taken to ensure that the liquid is not spilled or dropped onto clothing. 
This medicine is not known to interact with other medicines. 
Pregnancy And Breast Feeding.
Certain medicines should not be used during pregnancy or breastfeeding. However, other medicines may be safely used in pregnancy or breastfeeding providing the benefits to the mother outweigh the risks to the unborn baby. Always inform your doctor if you are pregnant or planning a pregnancy, before using any medicine. 
The safety of this medicine for use during pregnancy has not been fully established. If you are pregnant, you should seek medical advice from your doctor before using this medication. 
It is not known if this medicine passes in breast milk. If you are breastfeeding you should seek medical advice from
 your doctor before using the medicine.  
Does Pyralvex have any side effects?
Pyralvex and its possible side effects can affect individual people in different ways. The following are some of the side effects that are known to be associated with this medicine: 
Some people may have an allergic reaction which may include an itchy skin rash (nettle rash or hives.) If this occurs stop the treatment and contact your doctor. 
Very commonly, a short-term burning feeling can occur when Pyralvex is used. 
Ulceration at site of application if used excessively.  
Pyralvex may cause some discoloration of the mouth or teeth, but this will be removed with normal teeth brushing. 

How to Store Pyralvex?
Keep the medication out of the reach of children. The medication should be stored at below twenty-five degrees.