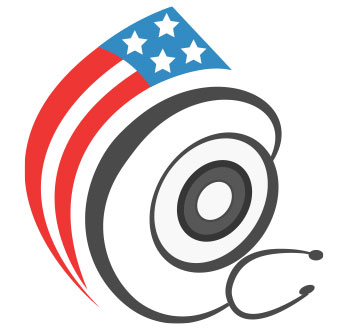 Pramipexole, help for Parkinson's disease.
Taking Pramipexole (Mirapex) eases the symptoms of Parkinson's disease–a progressive disorder marked by muscle rigidity, weakness, shaking, tremor, and eventually difficulty with walking and talking. Parkinson's disease happens when there is a shortage of the chemical messenger dopamine in certain areas of the brain. Pramipexole is believed to work by increasing the action of whatever dopamine is available.
Something you should know about Pramipexole.
If you are using Sinemet or Larodopa, taking Pramipexole may allow a decrease in your dosage. Plus, if you suffer from the "on-off" effect that often develops during Parkinson's therapy (symptom-free periods alternating with severe attacks), Mirapex may extend the good "on" times and shorten your "off" periods.
How is this medicine taken?
Always take Pramipexole (Mirapex) exactly as prescribed. If it you feel nauseous, try taking it with food.
If you are stopping your Pramipexole therapy, try to do it gradually. Your doctor will tell you how to taper your dose over a week's time.
If you miss a dose take it as soon as you remember. If it is almost time for your next dose, skip the one you missed and go back to your regular schedule. Do not take 2 doses at the same time.
Store Pramipexole at room temperature; protect from light.
Are there any medications that may interact with Pramipexole?
If Pramipexole is taken with certain drugs, the effects of either could be increased, decreased, or altered. It is especially important to check with your doctor before combining Mirapex with the following:
Carbidopa/Levodopa (Sinemet)
Sedatives and tranquilizers such as chloral hydrate, codeine products, Dalmane,
Halcion, and phenobarbital
Cimetidine (Tagamet)
Diltiazem (Cardizem, Dilacor XR)
Major tranquilizers such as Compazine, Haldol, Mellaril, Navane, Prolixin,
Stelazine, and Thorazine
Metoclopramide (Reglan)
Quinidine (Quinidex, Quinaglute)
Quinine
Ranitidine (Zantac)
Triamterene (Dyrenium)
Verapamil (Calan, Isoptin)
Does Pramipexole have any side effects?
More common side effects may include:
Abnormal dreams, arthritis, chest pain, confusion, constipation, decreased sensitivity to touch, difficulty breathing, difficulty walking, dizziness, dizziness upon standing, drowsiness, dry mouth, hallucinations, increased muscle tone, increased urination, insomnia, involuntary movement (jerky motions), lack of appetite, memory loss, nasal inflammation, nausea, swelling, urinary tract infections, vision abnormalities, weakness.
Less common side effects may include:
Decreased sex drive, delusions, difficulty swallowing, fever, a general feeling of illness, impotence, inability to hold urine, muscle spasms or twitching, pneumonia, skin disorders, thinking abnormalities, uncontrollable restlessness, unfounded suspicions, weight loss.
Rare side effects may include:
Abnormal ejaculation, abnormal heartbeat, agitation, blood clots, blood in urine, blood circulation problems, convulsions, difficult or painful urination, enlarged abdomen, eye disorders, heart attack, heart problems, joint problems, lung problems, mental illness, muscular problems, prostate problems, severe chest pain (angina), thirst.
Side effects cannot be anticipated. If any persist or worsen, speak with your doctor as soon as possible. Only your doctor can determine if it is safe for you to continue taking Pramipexole (Mirapex).
DoctorSolve Healthcare Solutions Inc., a Canadian Internet-based pharmacy intermediary (license #BC Q37),offers lower cost, long-term prescription drugs. A professionally registered pharmacist fills all prescriptions. A certified member of the Canadian International Pharmacy Association, DoctorSolve is ranked as one of the best Canadian pharmacies online . DoctorSolve has filled more than 200,000 U.S. prescriptions.
For more information on how to order canadian drugs safely and securely call 1-866-732-0305 or visit https://www.doctorsolve.com/ – a trusted and reliable Canada pharmacy for over 6 years.