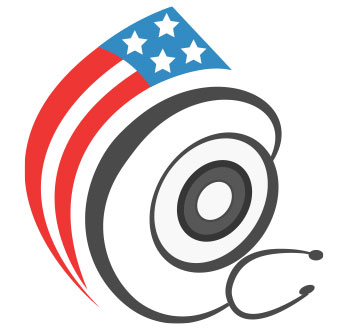 Neovisc – help prevent the pain of osteoarthritis
NeoVisc (Sodium Hyaluronate) injections are one way to prevent the pain caused by osteoarthritis in your knees. NeoVisc is a viscosupplement (lubricant) that can be injected into your knee to reduce the pain that occurs when your knee moves. NeoVisc is a 1.0% solution of high-purity sodium hyaluronate. To explain it in the simplest terms, NeoVisc is the WD-40 you add to a rusty hinge.
Osteoarthritis is a type of arthritis that occurs when the cartilage between your joints breaks down. Cartilage acts as the cushion between your joints. As the cartilage breaks down, your joints start rubbing together causing inflammation and pain. The most common areas affected by osteoarthritis are your hands, feet, spine, and large weight-bearing joints, like your knees or hips. Unfortunately, there is no cure for osteoarthritis, but with treatment you can prevent the pain and suffering.
Directions for using NeoVisc
NeoVisc should be injected by a trained professional at a clinic or hospital. All orders of NeoVisc come with an information pamphlet. Please read the pamphlet and ask any questions prior receiving NeoVisc injection treatments.
NeoVisc treatments consist of three injections into the synocial space of your knee joint. These injections are called intra-articular injections. You will receive one injection per week for three weeks.
Optimal results are usually seen within thirty days after the last NeoVisc injection, but some patients experience improvements after the second injection. Patients experience up to eight months of pain relief. In some cases, the NeoVisc injections can stimulate the growth of natural healthy hyaluronate.
General guidelines for NeoVisc
Store NeoVisc below 86 degrees F (30 degrees C).
Store NeoVisc in the original packaging.
Store NeoVisc away from light.
Do not freeze NeoVisc.
Take NeoVisc on time (If you miss an appointment, notify your doctor as soon as possible).
Side Effects of NeoVisc
All patients should complete the full treatment course, even if you are start feeling better. It is important to keep a regular schedule for your NeoVisc injections.
Additional warnings:
Avoid using certain skin disinfectants (containing ammonium salts).
Pregnant females should discuss NeoVisc with a physician. It is unknown if this medicine is excreted in breast milk.
Is a Prescription needed for NeoVisc?
No, a prescription is not needed to order NeoVisc from Canada.
Why would I choose NeoVisc over other viscosupplements?
Tests show that there are no significant differences in treatment outcome with NeoVisc as compared to other hyaluronate products, but NeoVisc can cost up to 50% less than other products.