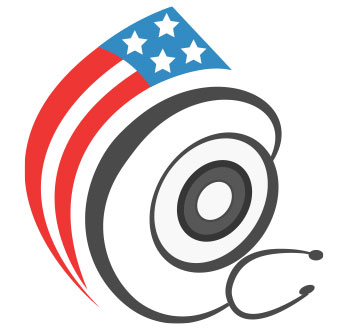 Looking for pain relief? Try Naproxen.
What is Naproxen?
This prescription medication is a non-steroidal anti-inflammatory drug (NSAID) with analgesic and antipyretic properties. NSAID medicines are used to treat pain, redness and swelling, and fever.
Naproxen is mostly used to relieve inflammation and joint pain of arthritis, osteoarthritis, spinal arthritis, and tendonitis. It is also used to relieve moderate pain like muscle aches, backache, menstrual cramps, headache, and toothache.
Information you should know before using Naproxen
You should not use Naproxen if you have any heart problems. If you have undergone a bypass surgery of the heart then using Naproxen can be fatal. People who are suffering from asthma, urticaria, or an allergic-type reaction should not use this medication. Do not give Naproxen to children under the age of 12. Elderly patients should be monitored.
Do not use this medication if you
are allergic to any ingredient in Naproxen
are in the last 3 months of pregnancy
have swelling or fluid buildup, asthma, or mouth inflammation
have kidney or liver disease
have stomach or bowel problems (bleeding, perforation, ulcers)
high blood pressure, blood disorders, bleeding or clotting
How is Naproxen taken?
Always take Naproxen exactly as prescribed by your doctor. Do not use the medication in larger amounts, or use it for longer than recommended. Take Naproxen with a full glass of water. It may be taken with food if your stomach is upset.
What should I do if I miss a dose?
As soon as you remember take the missed dose. If it is almost time for your next dose, skip the missed dose and take the medicine at your next regularly scheduled time. Do not double the dose to make up for the missed pill.
Side effects
Naproxen can increase the chance of heart attack. NSAID medicine can cause ulcers and stomach bleeding or perforation (forming of a hole) Contact your doctor immediately about these side effects:
Signs of bleedings-bruising, pinpoint red spots on the skin, black tarry stools
Blood in the urine, unusual tiredness or weakness
Signs of an allergic reaction – wheezing, skin rash, redness or itching, swelling of eyelids
Blurred vision
Change in the amount of urine passed
Stomach pain or cramps
Difficulty swallowing, pain in the throat
Swelling of feet or ankles
Yellowing of eyes or skin
Side effects that do not require medical attention:
Diarrhea or constipation
Dizziness
Drowsiness
Gas or heartburn
Headache
Nausea, vomiting
DoctorSolve Healthcare Solutions Inc., a Canadian Internet-based pharmacy intermediary (license #BC X23), offers low-cost, long-term prescription drugs. A professionally registered pharmacist fills all Canadian prescriptions. A certified member of the Canadian International Pharmacy Association, DoctorSolve is ranked as one of the best Canadian pharmacies online . DoctorSolve has filled more than 200,000 U.S. prescriptions.
For more information on how to order Canadian drugs safely and securely call 1-866-732-0305 or visit https://www.doctorsolve.com/ – a trusted and reliable Canadian online pharmacy for over 6 years.