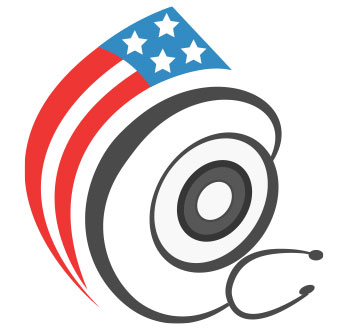 What is Tramadol?
Tramadol is prescribed to treat moderate to severe pain in adults. Unlike other pain relievers, Tramadol is not considered a controlled substance in many countries (U.S. and Canada, among others), and is available by prescription.
Use of Tramadol
Tramadol is used by people who suffer from chronic pain and require treatment for long periods of time. It is also used to treat surgery induced pain and chronic conditions such as cancer and joint pain.
"Chronic pain affects a large segment of the U.S. population, with an estimated 45 percent of all Americans seeking care for persistent pain at least once during their lifetime," said Dr. Warren A. Katz, clinical professor of Medicine, University of Pennsylvania School of Medicine, director of the Osteoporosis Center and Rheumatology at the Rothman Institute. "Tramadol ER is an important new option for patients who suffer from moderate to moderately severe chronic pain, and for the physicians who treat them."
What you should know before using Tramadol
Do not take Tramadol if you have ever been addicted to drugs or alcohol. Take Tramadol exactly as it was prescribed for you. Do not take it in larger doses or for longer than recommended by your doctor. Do not exceed 300 milligrams of Tramadol in one day. Talk to your doctor before stopping this medication.
Do not consume alcohol while taking Tramadol; it may cause breathing and liver problems. Before taking this medication tell your doctor if you have:
a brain tumor
a history of drug abuse or addiction
a head injury
heart disease
frequently drink alcohol-containing drinks
kidney disease or problems going to the bathroom
kyphoscoliosis
liver disease
lung disease, asthma, or breathing problems
seizures
stomach problems
taken isocarboxazid, phenelzine, tranylcypromine, or selegiline in the past 2 weeks
an unusual reaction to Tramadol, other medicines, foods, dyes, or preservatives
Tramadol may be habit-forming. Tell your doctor if you feel the medicine is not helping relieve your pain. Do not change your dose without talking to your doctor.
You may experience withdrawal symptoms when you stop using Tramadol. These symptoms include anxiety, sweating, nausea, diarrhea, tremors, chills, hallucinations, trouble sleeping, or breathing problems. Call your doctor immediately if you experience any of these symptoms.
Keep tramadol away from children. Store it at room temperature away from moisture and heat.
How do I take Tramadol?
Always take Tramadol exactly as prescribed by your doctor. Swallow each dose with a full glass of water. It can be taken with or without food, but take it the same way each time every day.
Do not crush, break or chew the tablets. Tramadol is to be taken orally (by mouth). Powder from a crushed tablet should not be inhaled or diluted with liquid and injected into the body. Inhaling or injecting Tramadol can cause life-threatening side effects, overdose, or death.
What do I do if I miss a dose?
Take the dose as soon as you remember. If it is almost time for your next dose, skip the missed dose and take Tramadol at the next regularly scheduled time. Do not take more to make up for the missed dose.
Side effects of Tramadol
Side effects that you should report to your doctor or health care professional as soon as possible include:
allergic reactions like skin rash, itching or hives, swelling of the face, lips, or tongue
anxiety
breathing difficulties, wheezing
changes in vision
confusion
dizziness or fainting spells
hallucinations
passing urine more frequently than usual, or not passing urine as often as usual
redness, blistering, peeling or loosening of the skin, including inside the mouth
seizures
Less serious side effects include:
constipation
diarrhea
drowsiness
headache
insomnia
nausea, vomiting
sweating
slow or fast heartbeat
unusually weak or tired
If side effects persist or worsen while taking Tramadol, speak with your doctor or healthcare professional right away.
DoctorSolve Healthcare Solutions Inc., a Canadian Internet-based pharmacy intermediary (license #BC X23), offers low cost, long-term prescription drugs. A professionally registered pharmacist fills all Canadian prescriptions. A certified member of the Canadian International Pharmacy Association, DoctorSolve is ranked as one of the best Canadian pharmacies online . DoctorSolve has filled more than 200,000 U.S. prescriptions.
For more information on how to order Canada drugs safely and securely call 1-866-732-0305 or visit https://www.doctorsolve.com/ – a trusted and reliable Canadian online pharmacy for over 6 years.