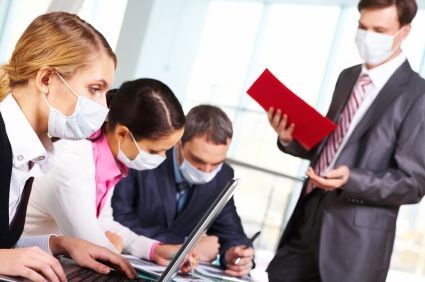 Is the Swine Flu Pandemic On the Way?
With the current situation presented before us, many have been questioning whether or not Swine Flu will reach the pandemic level. With the recent spread of the virus through Japan at an alarming rate, it seems to be only a matter of time.
Swine Influenza has traveled to 40 different countries, infecting a confirmed 9830 people causing 79 fatalities. What more does this virus have to do before the World Health Organization (WHO) declares a pandemic?
WHO describes that the virus needs certain characteristics to be considered a pandemic. The virus must be entirely new or has not circulated recently and widely in the human population. This creates an almost universal vulnerability to infection. Additionally, there must be a significant number of people that fall ill at the same time or very close to the same time, causing great social and economical disruption, and creating a great amount of stress on health services. The virus must also be very contagious adding to the spread and severity of the virus. Swine Influenza meets all the criteria that are required, yet one thing appears to be keeping the virus from achieving pandemic status, the mortality rate.
With the exception of Mexico, the number of deaths compared to the number of confirmed cases is almost laughable. The virus has just appeared to be causing mild illness in most, with underlying health issues present in those that have died as a result of the illness. This may be the reason as to why Swine Influenza is not yet a pandemic, yet don't get too comfortable.
The Spanish Influenza of 1918, which killed an estimated 40-50 million people (some suggest the actual number was double this), became most deadly after the first wave of the flu. Because we humans are extremely vulnerable to the Swine Flu, precautionary measures are being taken to prepare for the possibility of a second, more deadly wave of Swine Influenza.
Doctors and common sense alike tell you to stay healthy and safe. Eat a balanced diet, get exercise, wash your hands, and if suggested by your doctor take flu medication to lower the risk of catching swine flu.
DoctorSolve Healthcare Solutions Inc., a Canadian Internet-based pharmacy intermediary (license #BC X23), offers low cost, long-term prescription drugs. A professionally registered pharmacist fills all Canadian prescriptions. A certified member of the Canadian International Pharmacy Association, DoctorSolve is ranked as one of the best online Canadian pharmacies.
For more information on how to order Canada drugs safely and securely call 1-866-732-0305 or visit https://www.doctorsolve.com/ – a trusted and reliable Canadian online pharmacy since 1999.