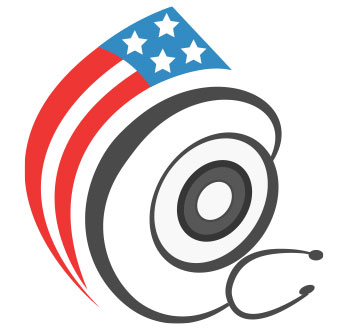 Imitrex
Imitrex is used for the treatment of acute migraine headaches with or without aura (flashing lights, wavy lines, dark spots) in adults. It should not be used to prevent migraines or cluster headaches.
It works by narrowing the blood vessels around the brain and also reduces the substances in the body that can trigger headache pain, nausea, sensitivity to light and sound, and other migraine symptoms.
Before using this medicine, tell your doctor: if you are pregnant, planning to become pregnant, or breastfeeding; if you are taking any other prescription medicine, nonprescription medicine, herbal preparation, or dietary supplement; if you have impaired liver or kidney function; if you have a history of seizures; if you have a history of brain lesions; if you have high cholesterol; if you smoke; if you are a female past menopause; if you are a male over the age of 40; if you have any other medical conditions.
Important Information about Imitrex
Imitrex should be used only for acute, classic migraine attacks. It should not be taken for other types of headache, including cluster headache and certain unusual types of migraine.
This medicine is not for regular use.
This medicine has been known to trigger serious heart problems in people with heart disease.
It will not prevent headaches or reduce the number of attacks.
Tell your doctor if you have
a history of heart disease, angina (chest pain), blood circulation problems, or history of a heart attack or stroke;
ischemic bowel disease;
severe or uncontrolled high blood pressure;
severe liver disease;
kidney disease.
Imitrex Side Effects
Most severe: Severe allergic reactions (rash; hives; difficulty breathing; swelling of the mouth, face, lips, or tongue); serious heart problems; chest pain, pressure, heaviness, or tightness.
Most common: Abnormal skin sensations; warm/cold sensations; nausea; vomiting; migraine; headache; decreased salivation; dizziness; drowsiness/sleepiness; chest, jaw, or neck tightness, pressure, or pain; pain; feeling of a whirling motion; tiredness.
This information is advisory only. It does not contain all information about this medication. If you have any questions about Imitrex, ask your doctor, pharmacist, or health care provider.
DoctorSolve Healthcare Solutions Inc., a Canadian Internet-based pharmacy intermediary (license #BC X23), offers low cost, long-term prescription drugs. A professionally registered pharmacist fills all Canadian prescriptions. A certified member of the Canadian International Pharmacy Association, DoctorSolve is ranked as one of the best online Canadian pharmacies .
For more information on how to order Canada drugs safely and securely call 1-866-732-0305 or visit https://www.doctorsolve.com/ – a trusted and reliable Canadian online pharmacy since 1999.